Latest News
Saviour Complex "Pride" single out now!
Stateside tour starts!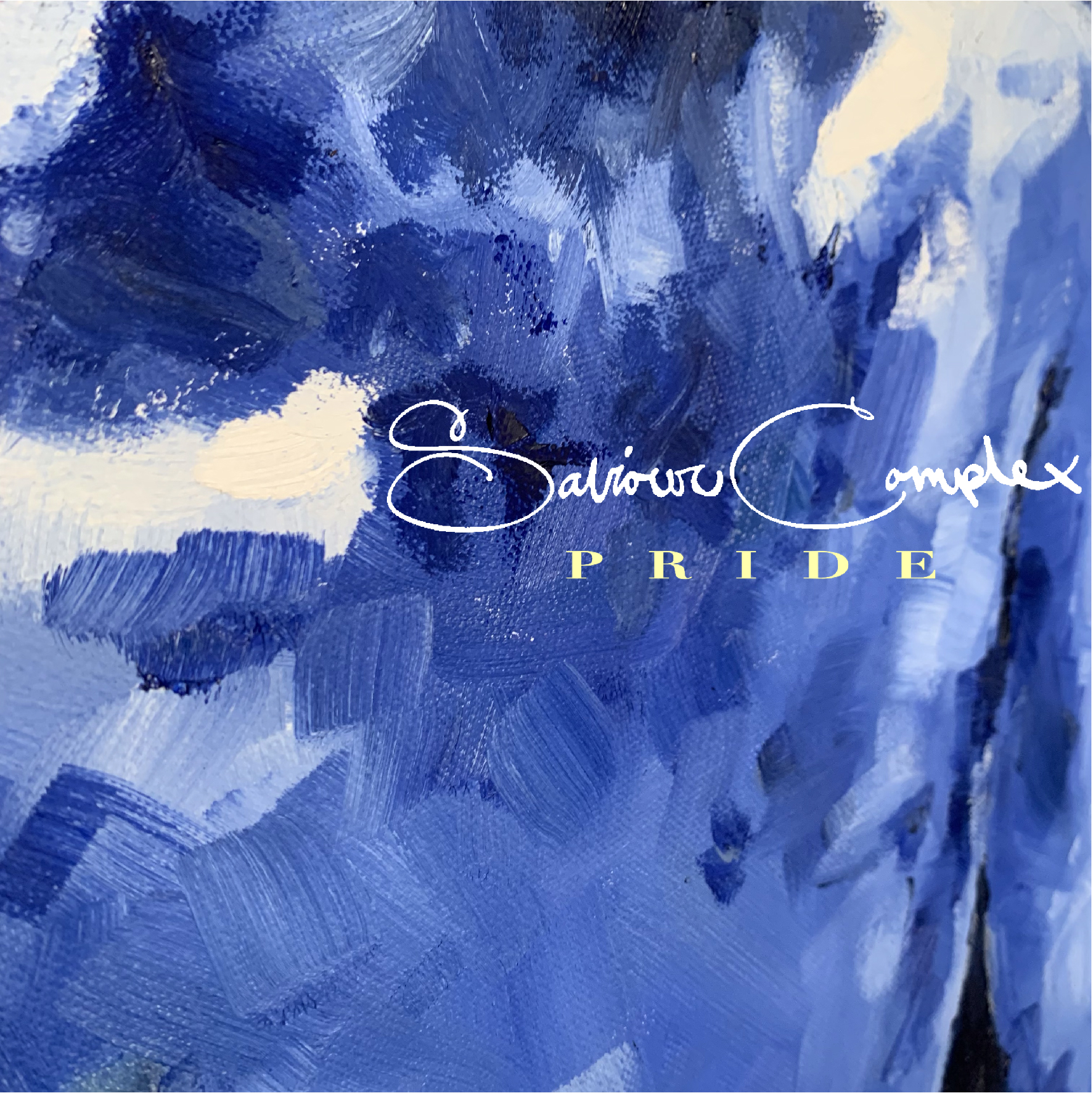 When we first got introduced to Saviour Complex, we knew immediately we needed to work with them. They brought back this lost memory of what emo use to sound like, back when bands like Moss Icon and The Pine where putting out records and pulling from groups like Rites of Spring and The Hated. It inspires us to hear the youth pick up on this lost approach to punk that almost no one from their generation touches. "Pride" is the first single off of their up coming LP on Extinction Burst. Give them a follow and expect more music out this winter.
For now head over to NO ECHO where there is a write up on the band done by @jerkstoreistheline
@saviourcomplexband
Single streaming on all platforms
Band photo: @brodieieie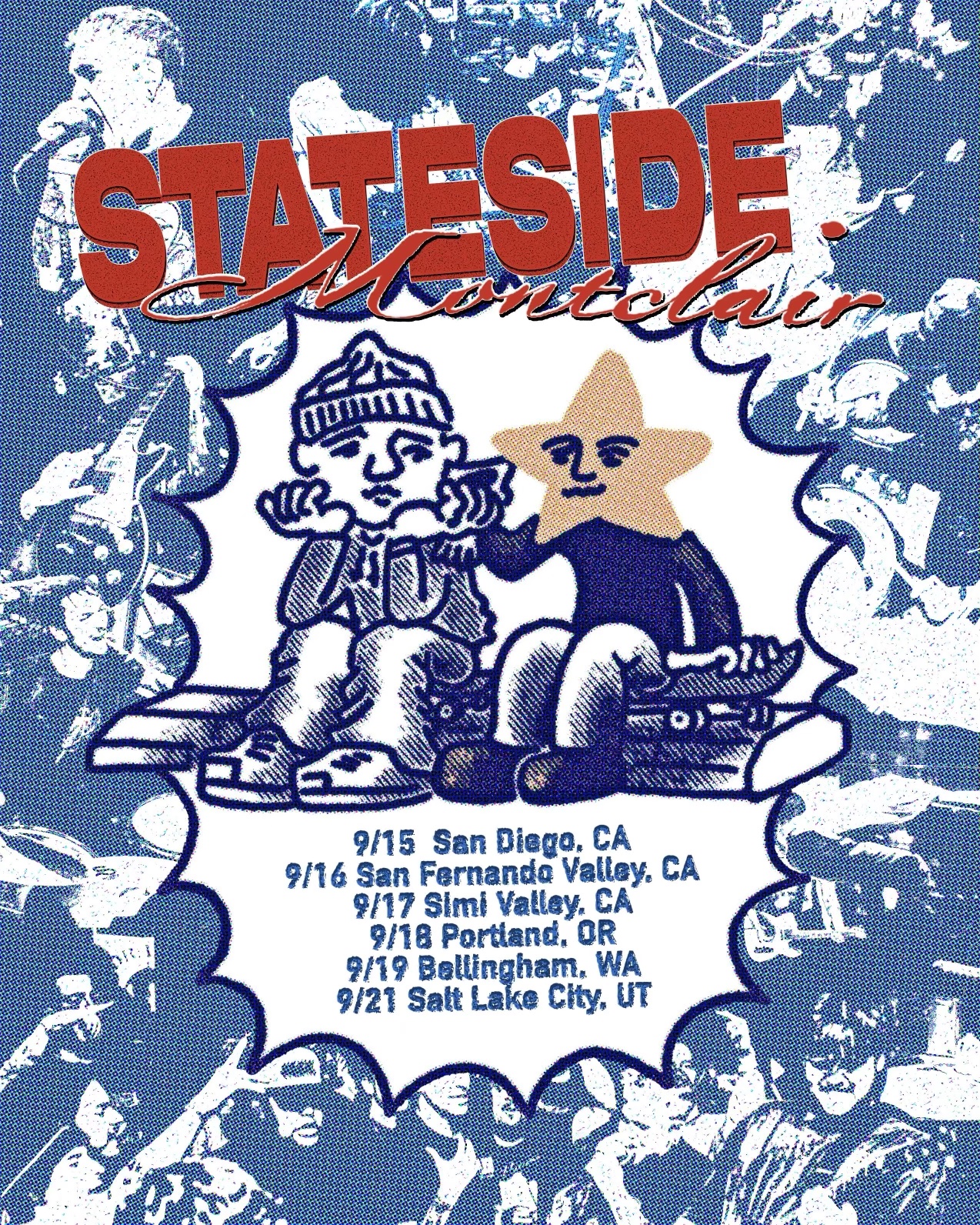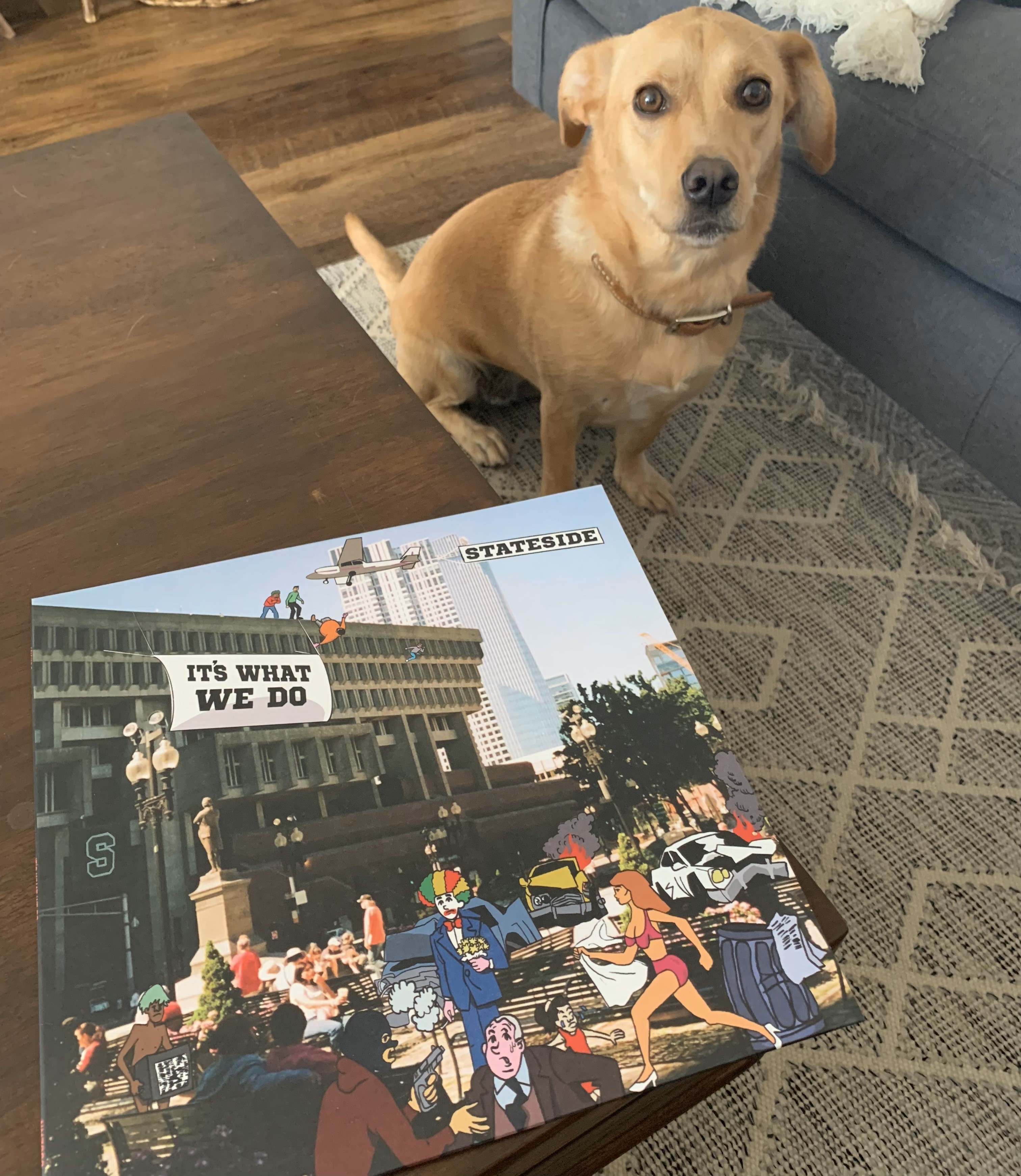 Stateside records are in and will start shipping this weekend. Their tour with Montclair starts today and kicks off in San Diego at the Che Cafe. They will have copies of their new record. Go support, show some love and pick up some stuff. 
Copies still available through EB and NMZ.  EBULLITION and REVHQ will have copies soon. Thanks again for the continued support on these releases and collaborations!
---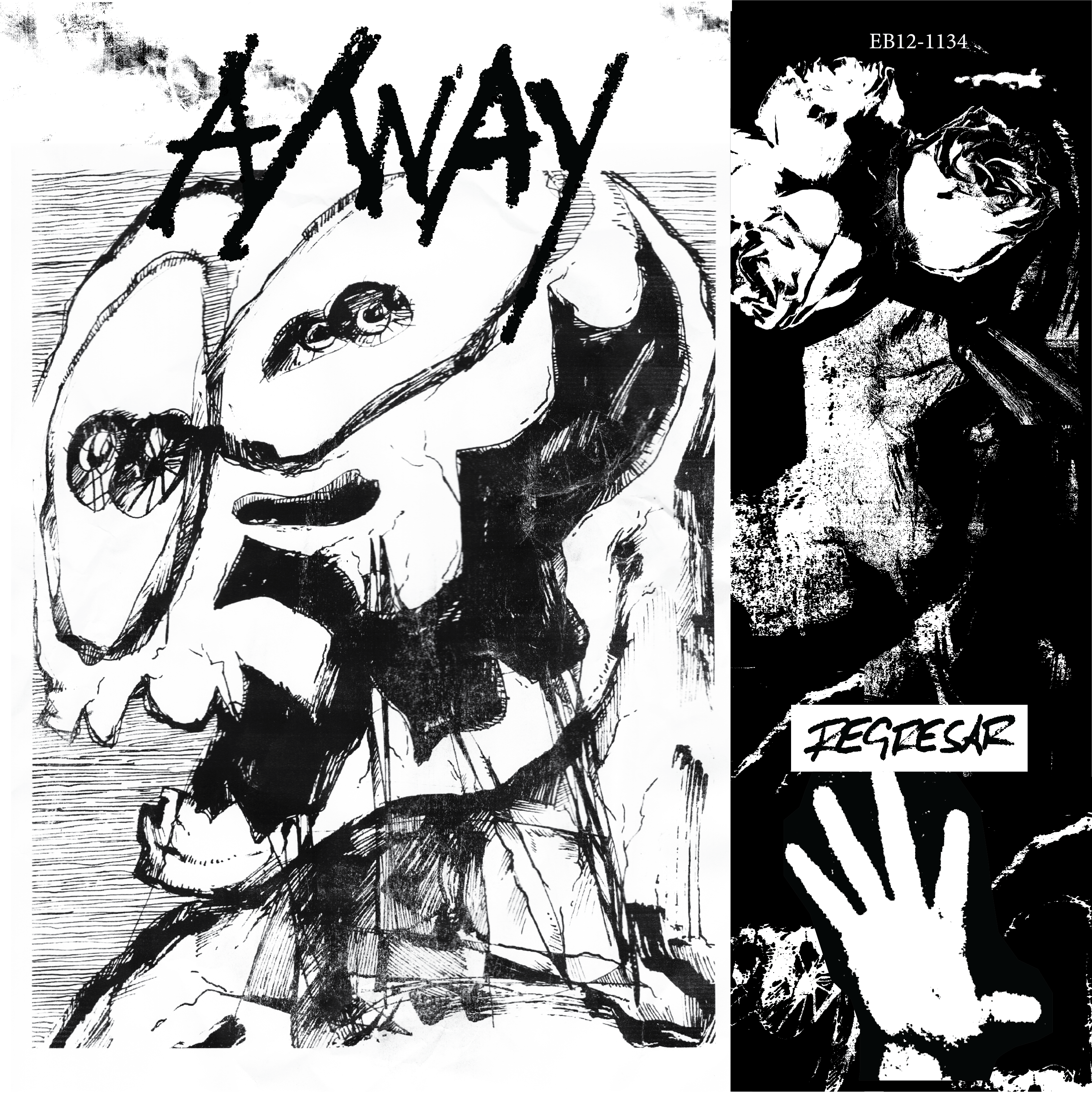 EB12-1134
"Regresar" EP 12"
Available for preorder!
Pre-Orders are now up for the debut EP from Victorville's AWAY. Members of Firestarter, Reclaim and Marrón come together to bring us 6 songs of melodic hardcore with a punk attitude. Taking influence from the old guard of mid 80s DC bands but also inspired to make music by people moving and shaking things in the mid 90s. The album cover was a collaboration with artist Eric Himle and Daynamic Sound and Design and the artist debut of Escher Himle. A few AWAY test presses are up with an additional limited cover inspired by graphic designer Peter Saville.  
Recorded and mixed by  
Brad Racine @highdesertcalifornia and mastered by  
Nick Townsend @townsendmastering 
Full digital release date is 8/18/23 but the folks at NO ECHO have it streaming on their site along with a short interview with vocalist Julio Chavez. 

We've also stocked up the shop with some new releases from Scheme Records, From Within, Iron Lung Records, Quality Control records ,the Mentalite 81 demo 7" and more. Also added are 2 new shirt designs (non hardcore related) Antelope Valley heads might wanna pick these up.  

STATESIDE  pre-orders are still up (limited QID covers are almost sold out). This is a split release with New Morality Zine and most of their copies are running low as well. They will be hitting the road later in the year so keep an eye out for dates.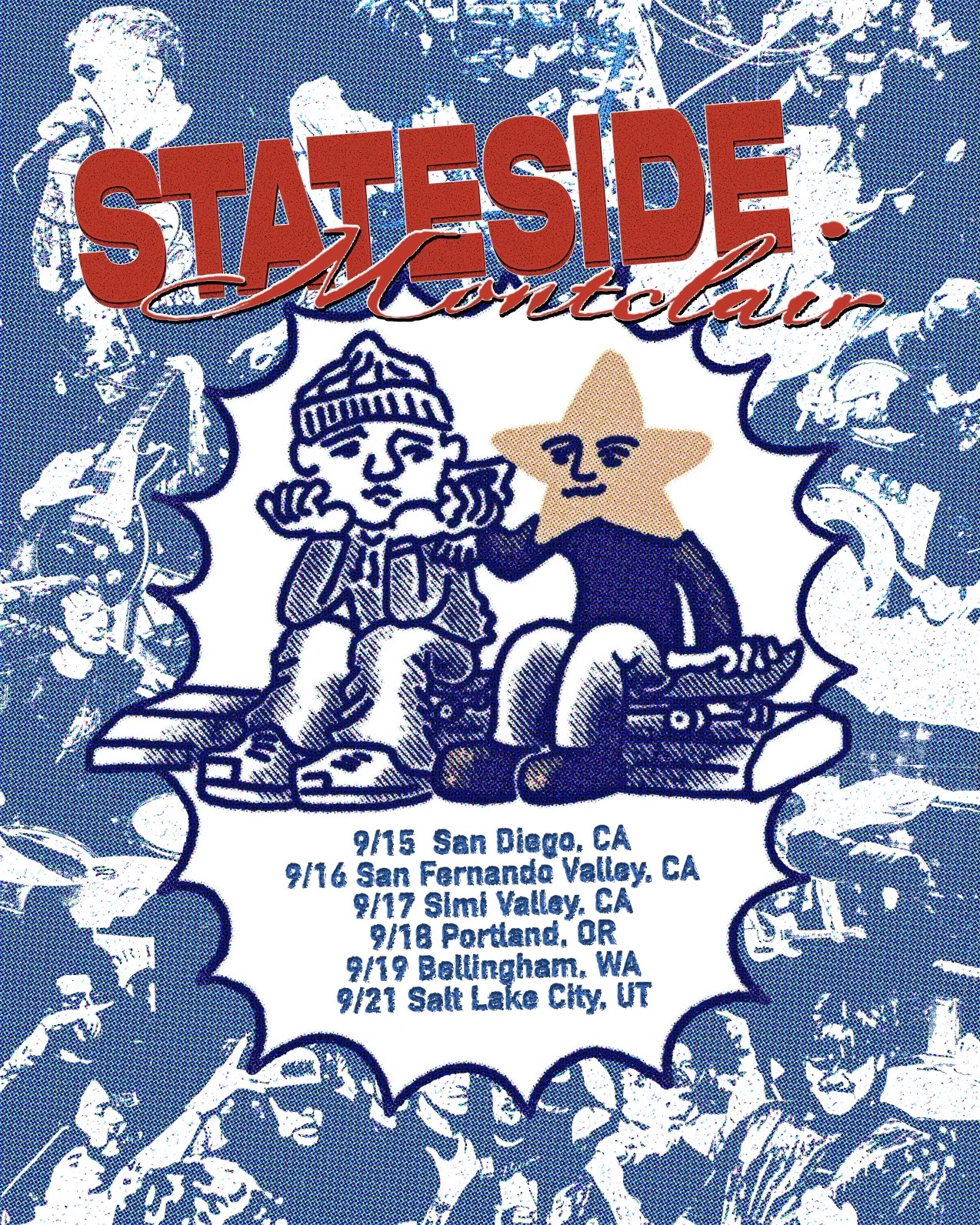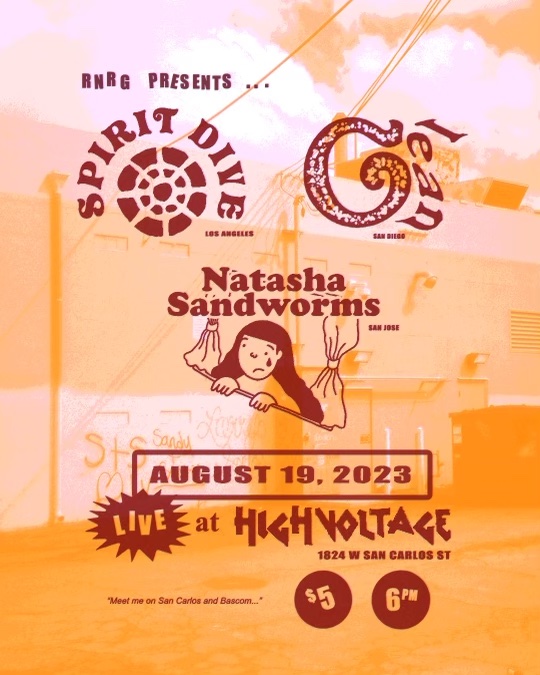 Out next are releases by AMUSEMENT @amusementpdx (PDX members of Deathreat, From Ashes Rise), HOLY CARAVAN(Victorville) @holycaravan and JADE DUST @jade_dust (PDX)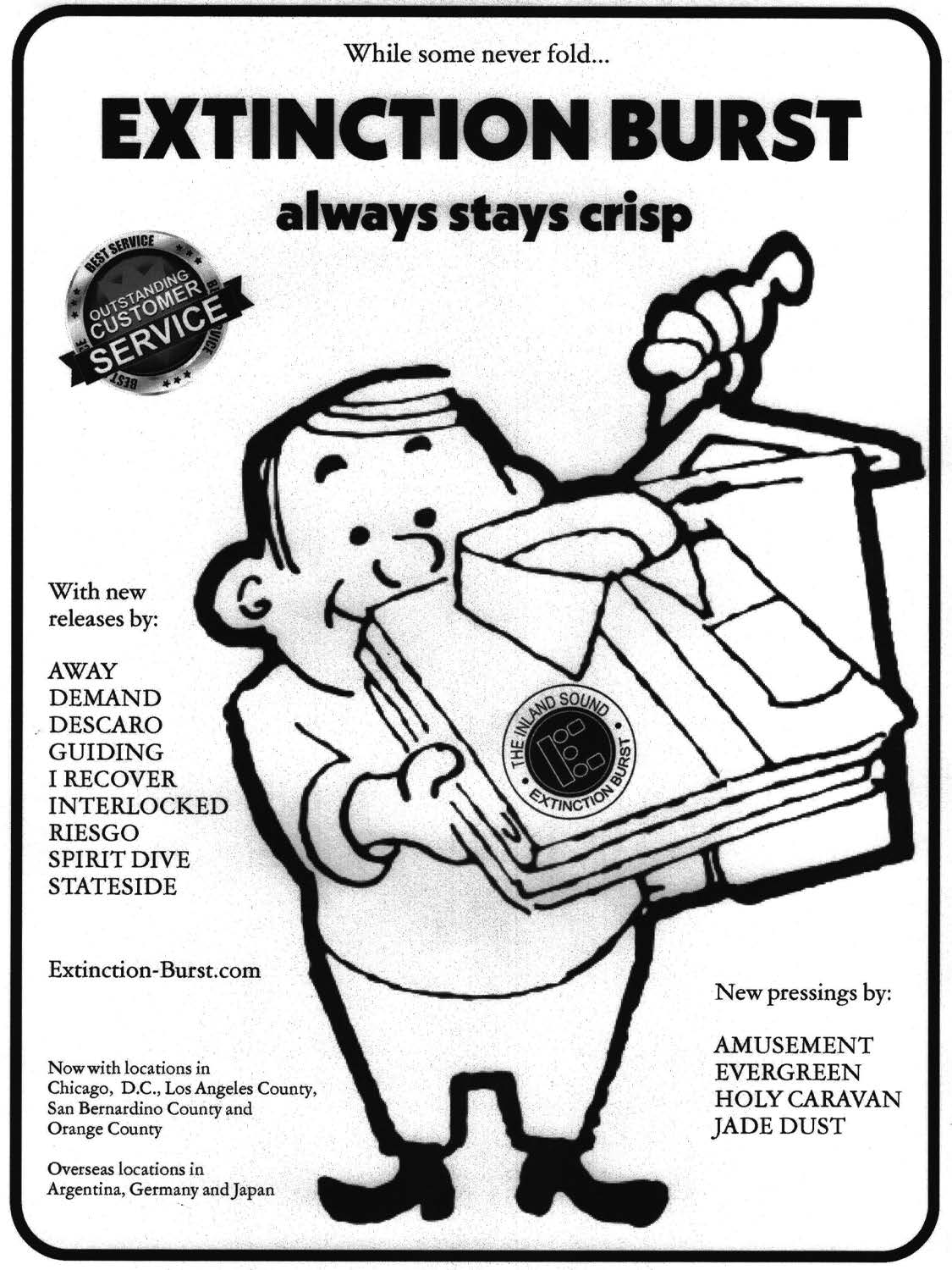 If your local and want to save on shipping, you can pick up all of our available releases at:
WISECRACK RECORDS 13312 Ranchero Rd STE 15, Oak Hills, CA 92344
Just ask for the Extinction Burst section.
Thank you again for caring about what we do and inspiring us to continue doing this for the culture.
---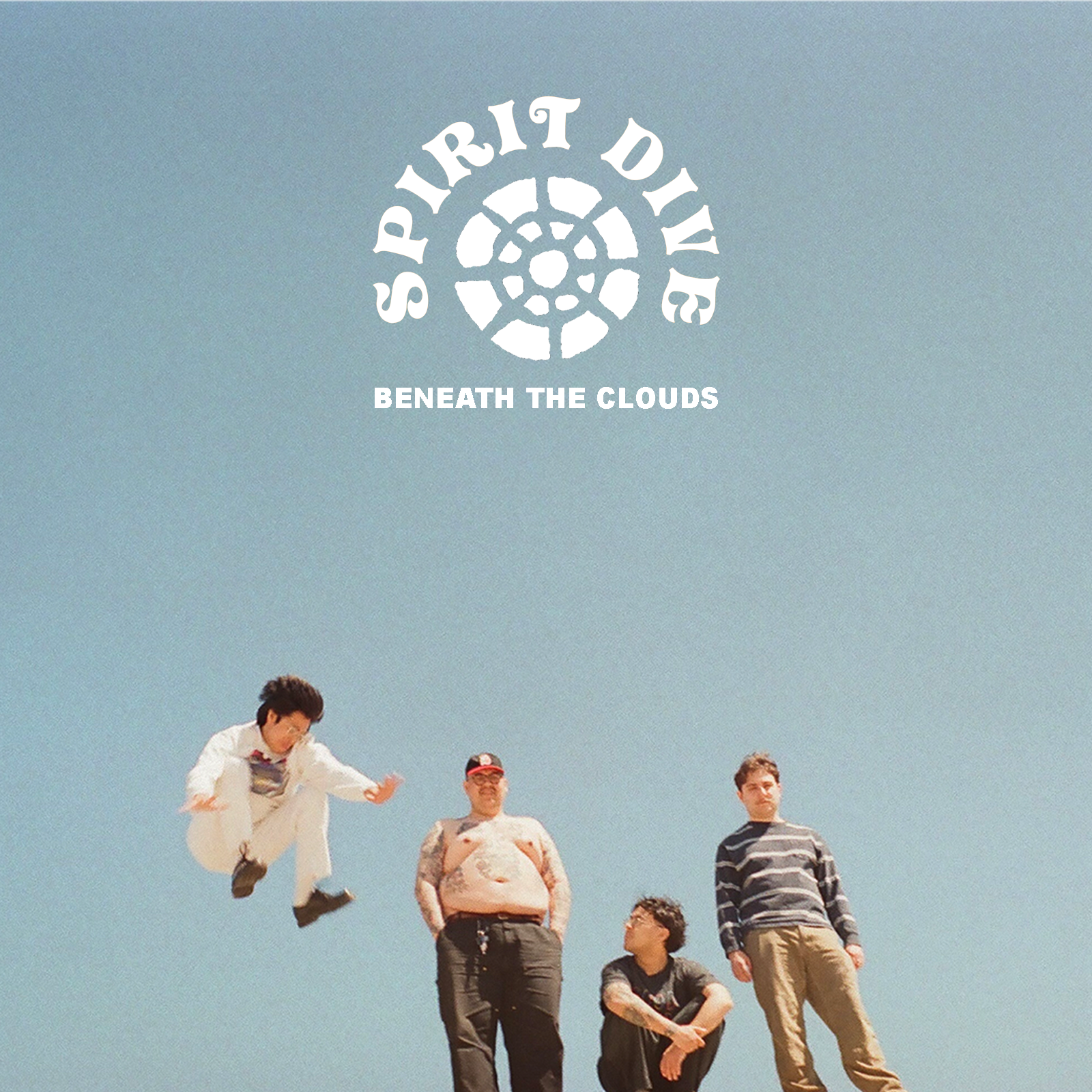 SPIRIT DIVE
"Beneath The Clouds" EP
Out 7/14/23
Second release from Los Angele's SPIRIT DIVE. Check out a video clip for "Beneath The Cluds" EP.  Video by Joaquin Carter @mooseknuckles1
OUT NEXT:
SPIRIT DIVE "Beneath The Clouds" EP
DESCARO demo cs
STATESIDE 12" EP
AWAY 12" EP
SOON:
Releases by
AMUSMENT
HOLY CARAVAN
---
NEW STATESIDE SINGLE "If You Were Still Here" OUT NOW! Announce EP!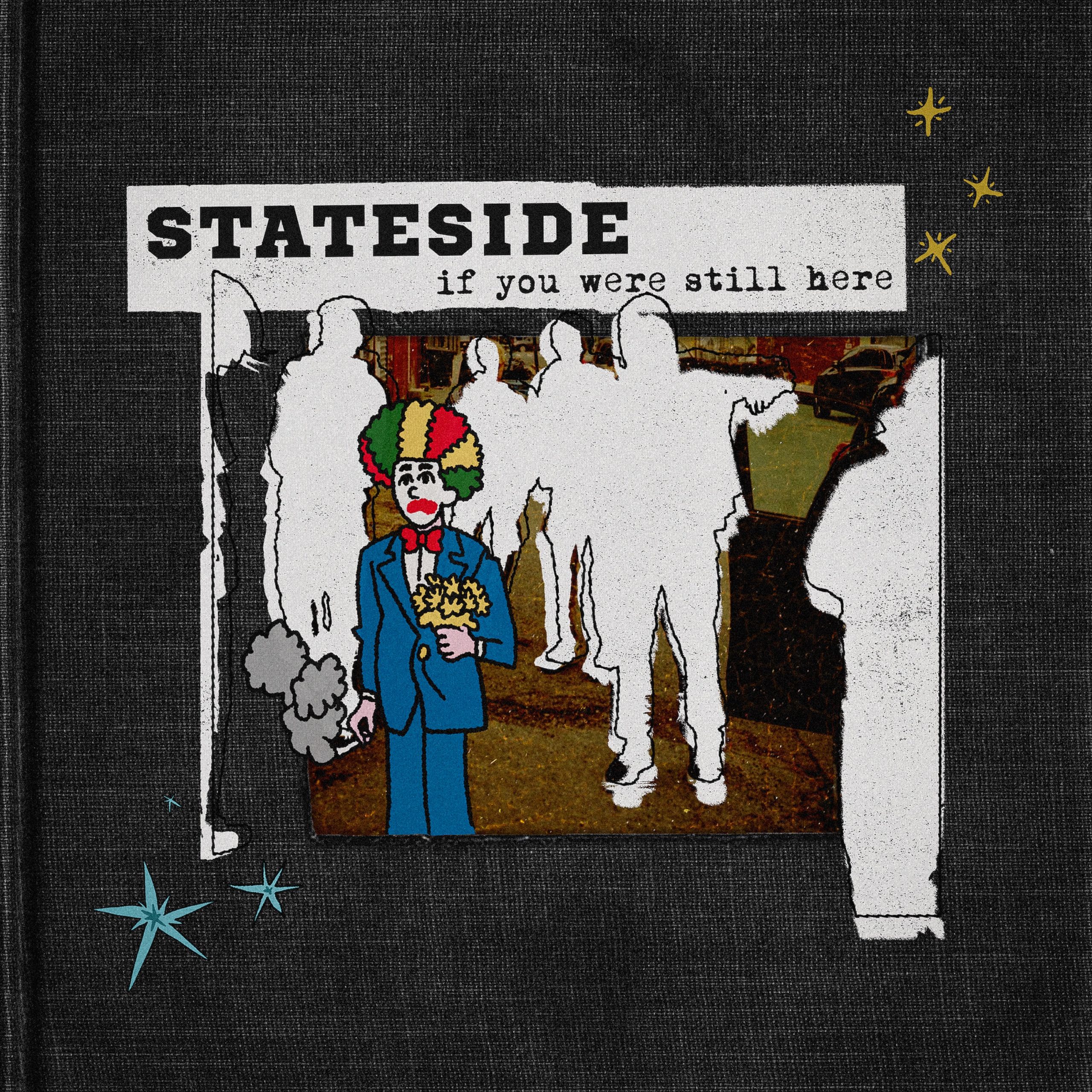 STATESIDE's second single "If You Were Still Here" is a clear indicator that the California based band is a band to keep an eye on. The track showcases the band's melodic guitar riffs and tight rhythm section that work together to create a dynamic and energetic backdrop for the emotionally tinged lyrics. The intense and emotive vocals, delivered with a blend of vulnerability and grit, further cement the track as a cathartic release of inner struggle.
"If You Were Still Here" encapsulates the essence of melodic hardcore emo, blending the genre's trademark emotional intensity with a memorable melody that ligers long after the song's end.
This single acts as the second track of what will be the band's debut EP on NMZ and EB titled "It's What We Do" out July 21st! Be on the lookout in the next month for more STATESIDE!
Artwork by @jordanqck and @zadakbrooksx
---
RIESGO "Remolino de Muertos" LP
Out Now!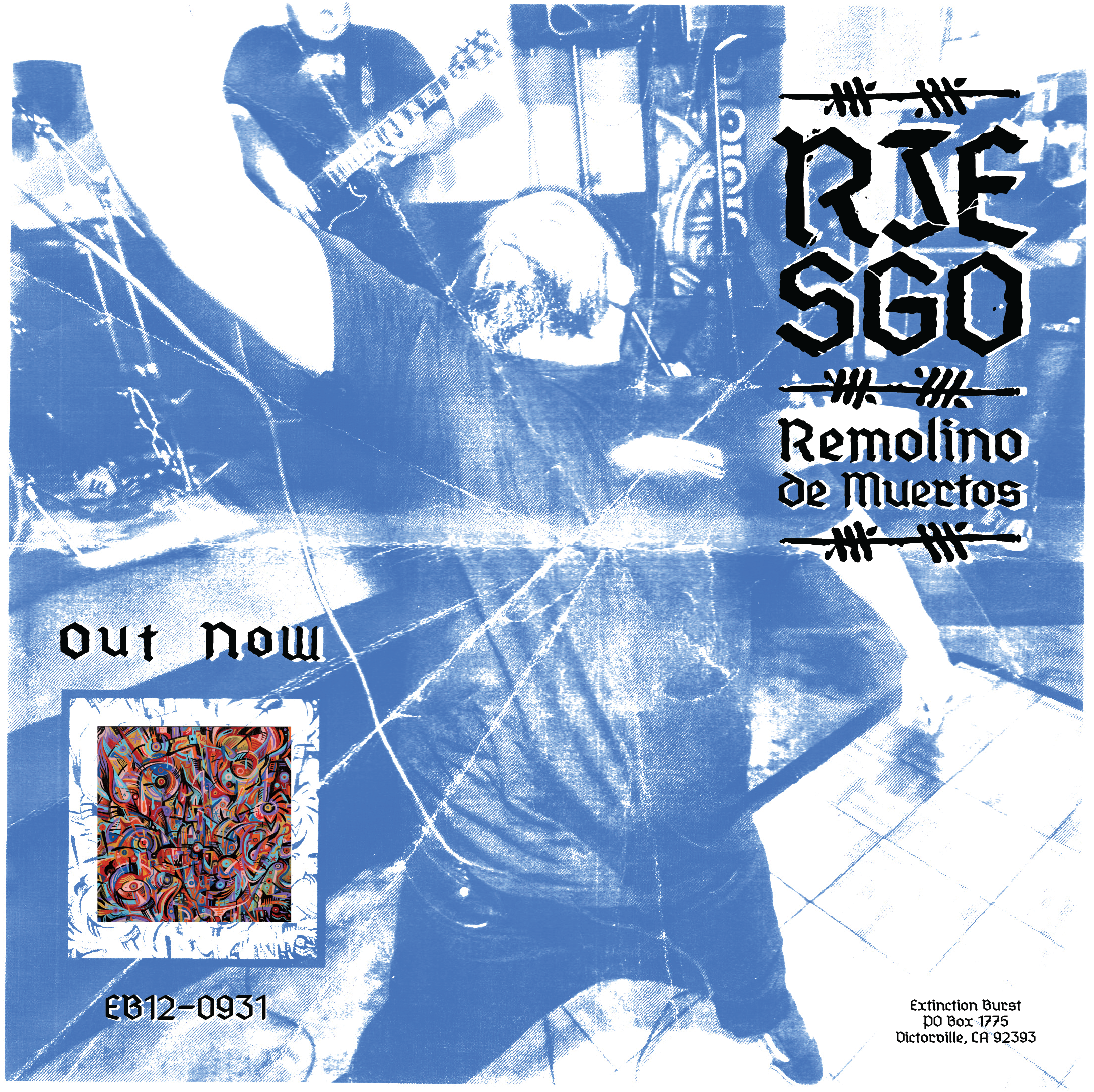 Out now!! 
"Remolino de Muertos" is the debut LP from Chicago's RIESGO. 10 tracks of dark driven punk from the South Side. Riesgo musically captures Chicagos dark, wet landscapes and uses it as a backdrop to tackle issues such as immigration, the war on drugs and the hand the U.S. has played in it. Having done time in bands like Sin Orden and forming the Brown n Loud collective @brownnloud these topics are nothing new to the members but here they are, still trying to get you to listen.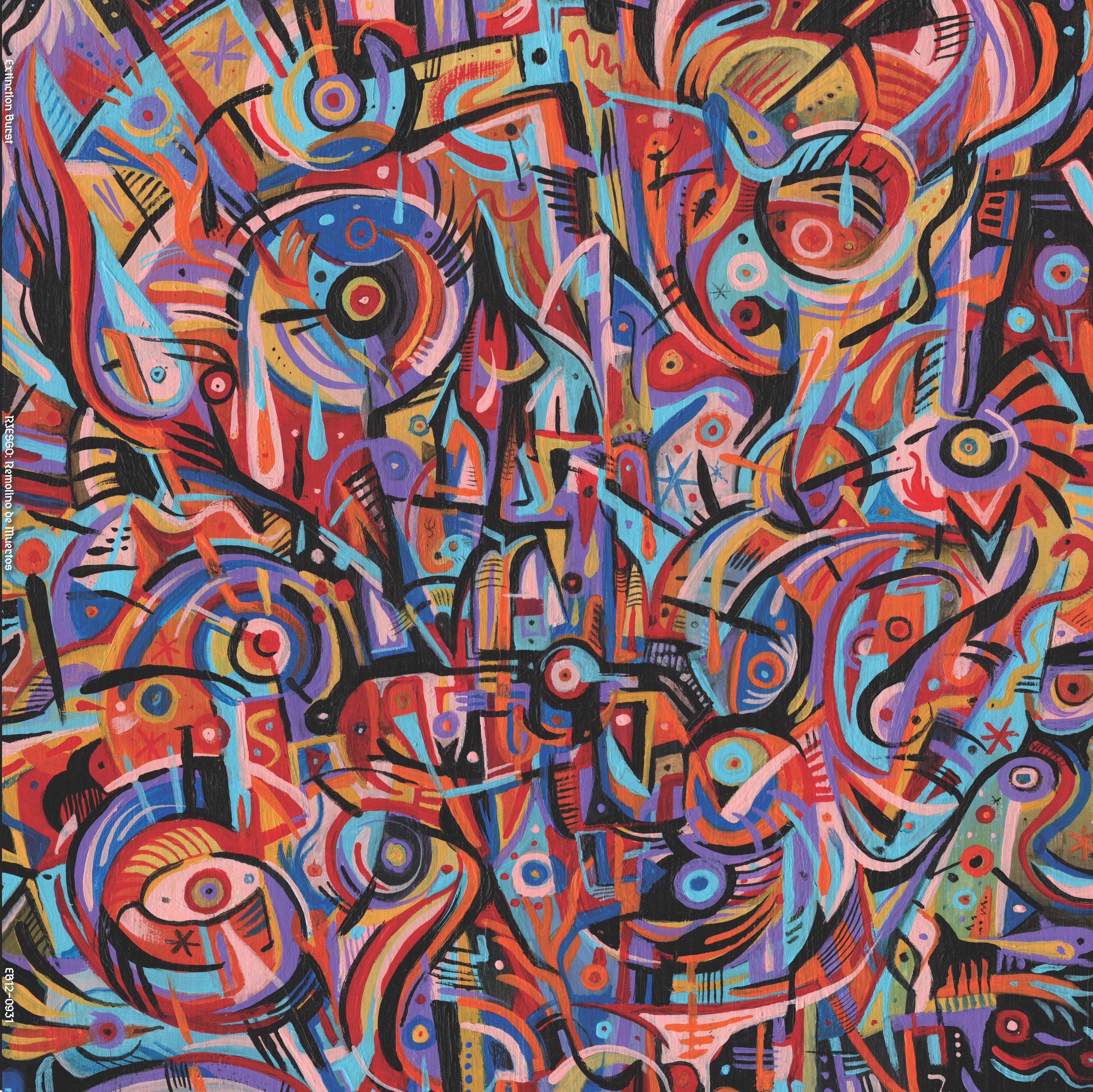 Carlos Ruiz: Vocals 
Lucas Sikorski: Guitars 
Felipe De Sousa : Drums 
Arturo Fresán : Bass 

Design & Layout: 
Arturo Fresán @arturofresan 

Recorded with David Wolf 
Mastered by 

Will Killingsworth @dead_air_studios
---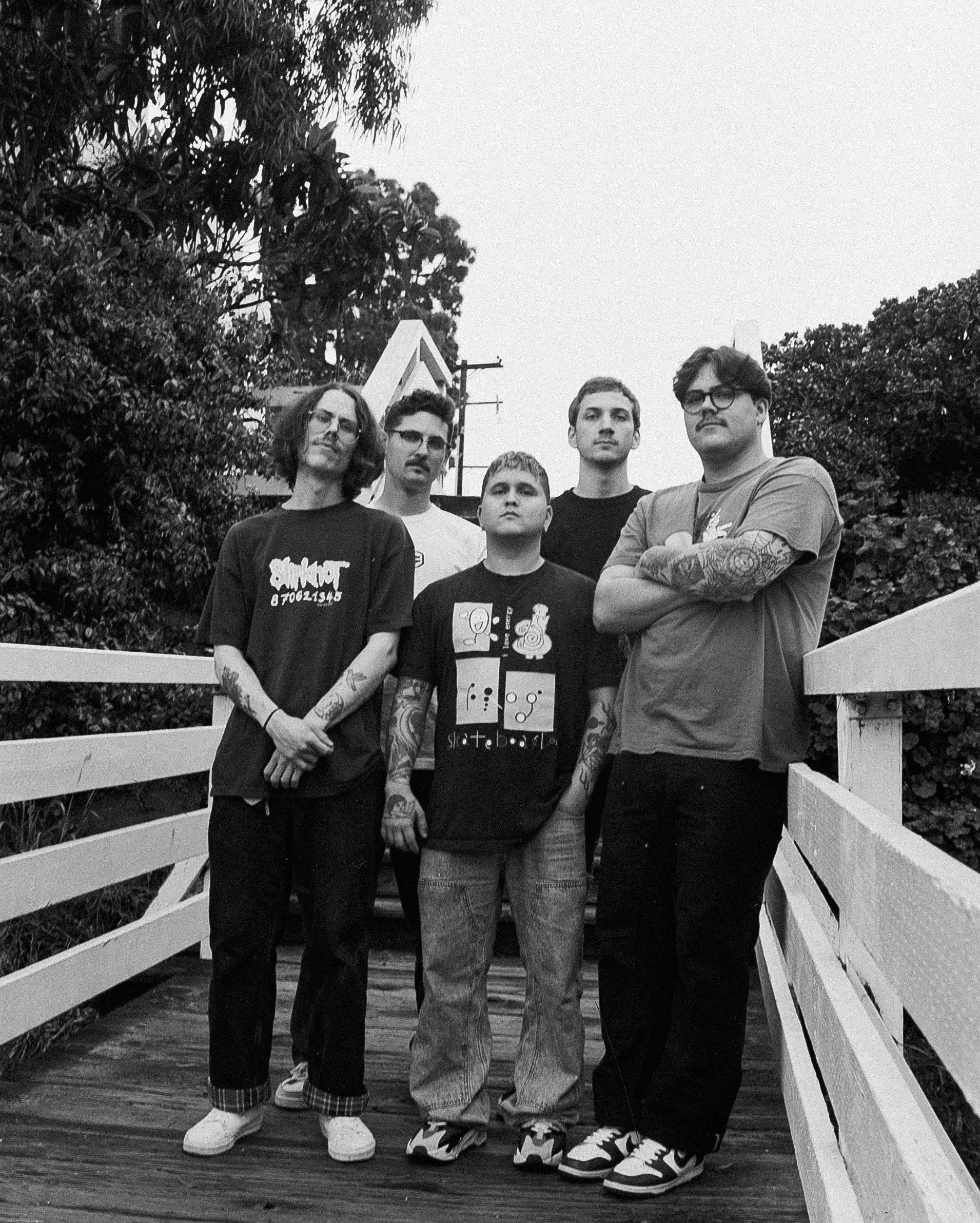 STATESIDE 
Stateside is poised to take California by storm. The band radiates a unique blend of emo-inspired melody and explosive energy. The band started when Lemus, lead singer, and Erik, guitar, were working in a warehouse and discovered their shared love for the band The Starting Line. 
 As their friendship grew they discussed starting a band together and were determined to translate their passion into a new musical project. Without wasting any time, they recruited their talented drummer, Kai, and bassist, Ben, both of whom shared their musical tastes. Fueled by their collective love for 2000s hardcore and emo-leaning bands, Stateside was formed, with a vision of creating a sound that is both exhilarating and heartfelt. With the addition of now ex -member Daniel Powell, their line up was complete, and in January 2023, they welcomed guitarist Daniel Porcho into the fold. 
In February of 2023, the band headed to the studio to record their newest EP, "It's What We Do", with the help of Zach Tuch. The result is 5 explosive tracks of hardcore punk filled with memorable riffs and catchy choruses. Eager to share their music, the band continued to play locally and soon embarked on a US tour hitting much of the South East and North East before rolling through the Midwest back to California. 
Summer 2023 sees the band at a new peak as they drop what is sure to be an anthemic EP of the summer followed by several runs in the next year. Be on the lookout!
THIS RELEASE IS A NEW MORALITY ZINE AND EXTINCTION BURST JOINT VENTURE. 
---
Check out the first single, "Crash Course (Nosedive to Nowhere) featuring Rachael Braverman of Anklebiter. Watch the video below and stream the track everywhere. 
3 NEW RELEASES OUT NOW!
These will begin to ship at the end of May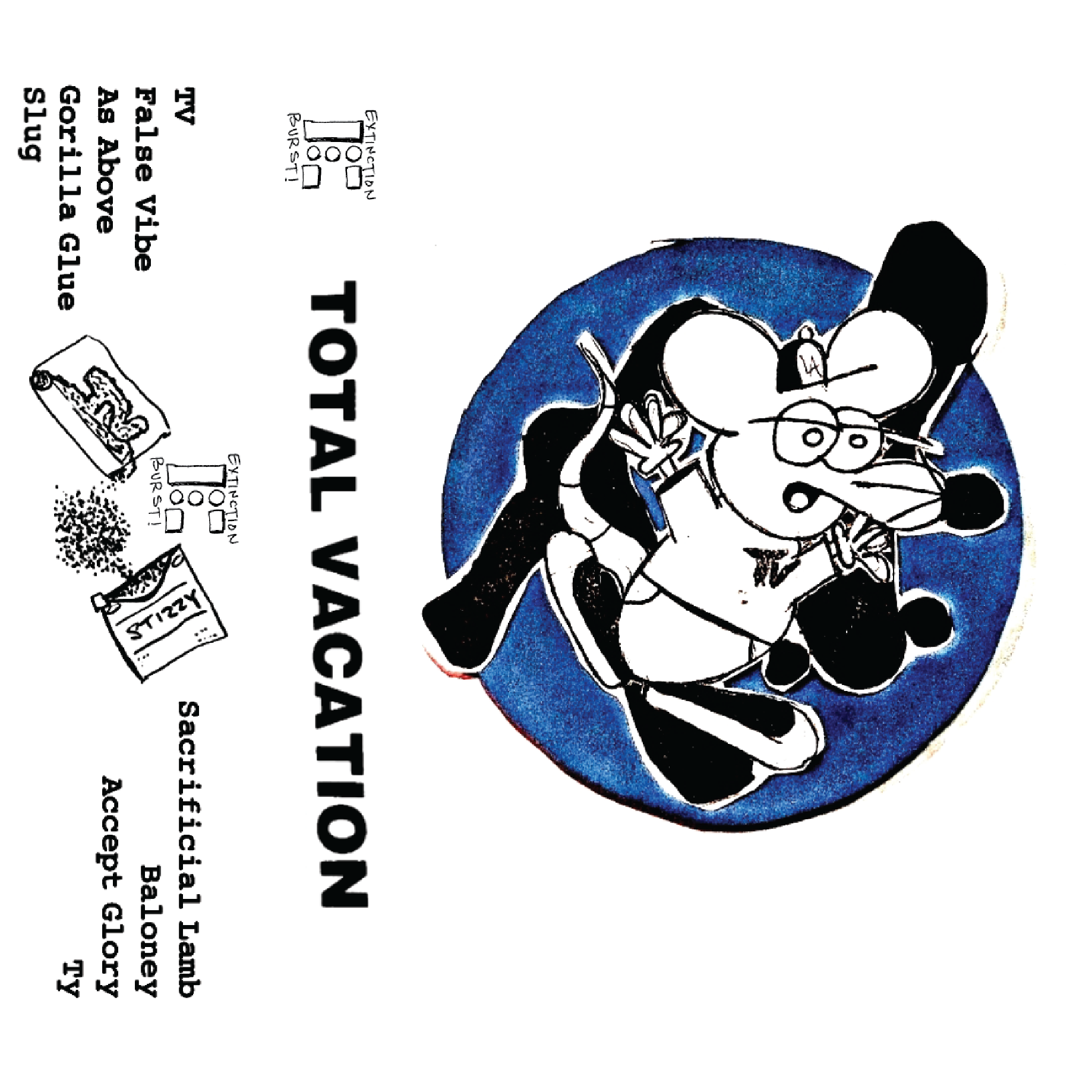 EBCS-1938 
TOTAL VACATION 
"Stizzy Demo" cs 
 
Jerry's Kids inspired hardcore out of Los Angeles, CA 
Unhinged, fast and raw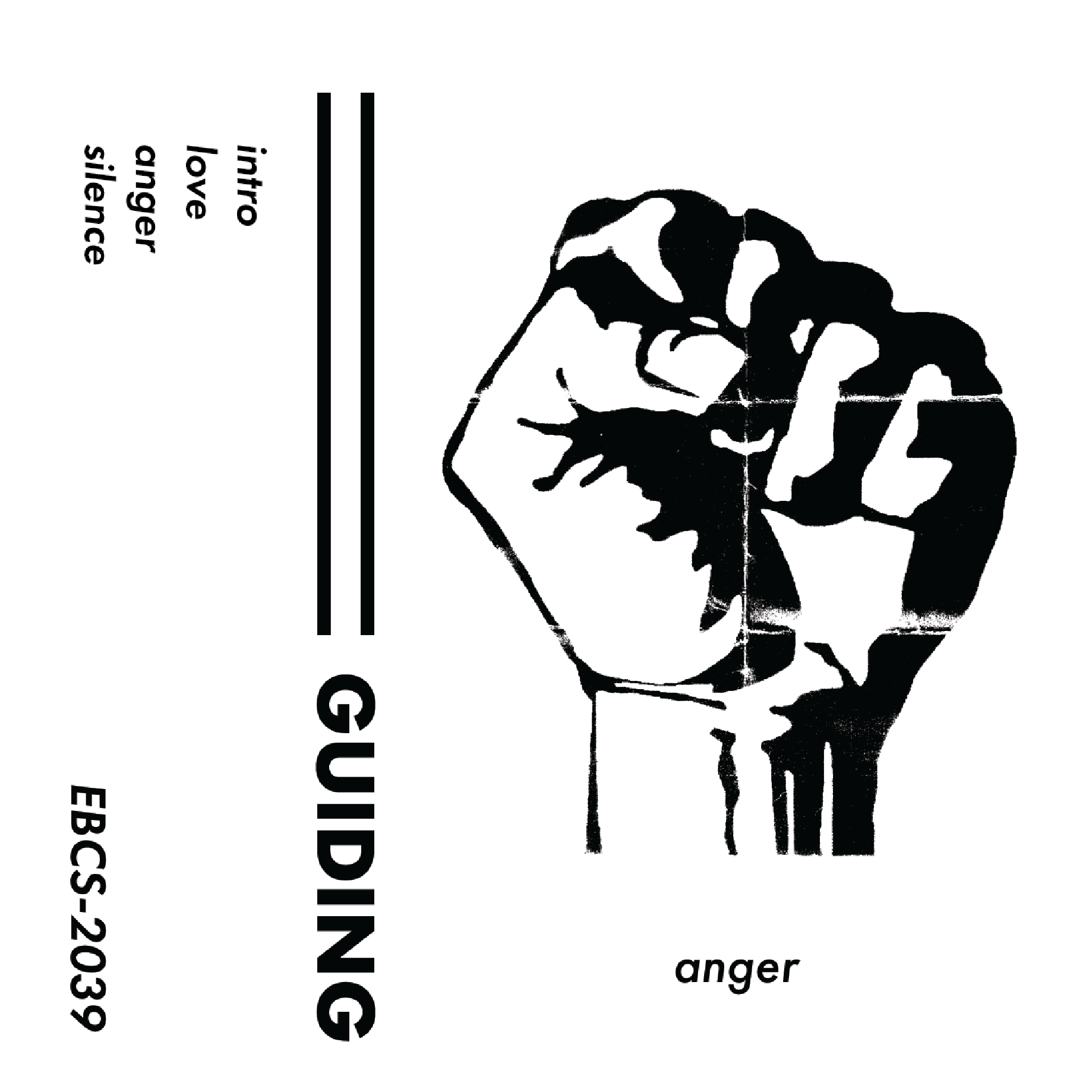 EBCS-2039 
GUIDING 
"Anger" cs 
 
Second tape EP from this HC Japanese team!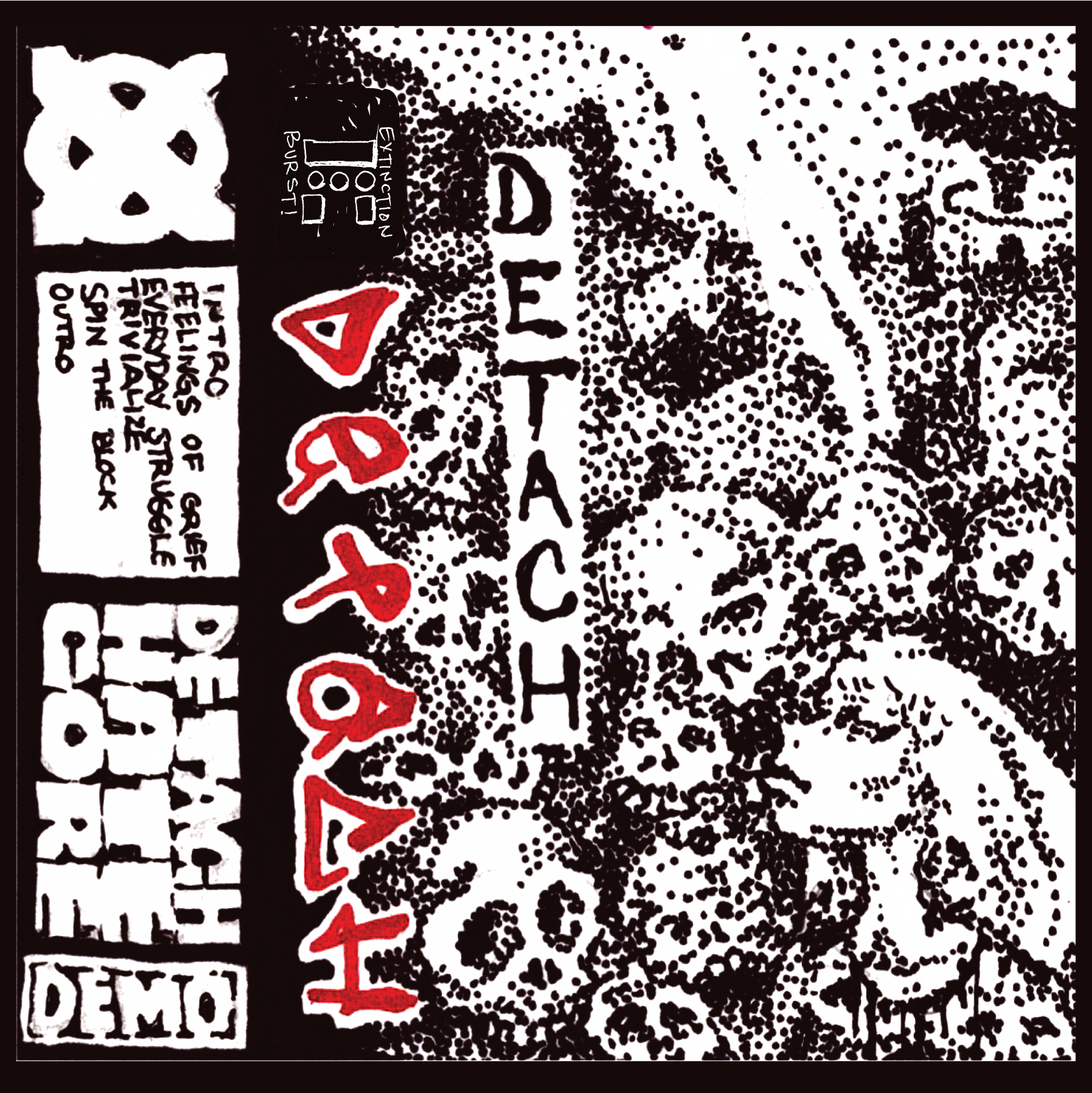 EBCS-2140 
DETACH 
"2023 Demo" cs 
 
805 HC!. DETACH are from Oxnard, CA. and draw inspiration from 90s East Coast. No beat down shtick here. Just angst driven hardcore 
 
---
RIESGO
"LOBOS" single out now!
"Lobos" is the single from RIESGO. Off their up coming LP called "Remolino De Muertos" out in May.  
Windy City Style!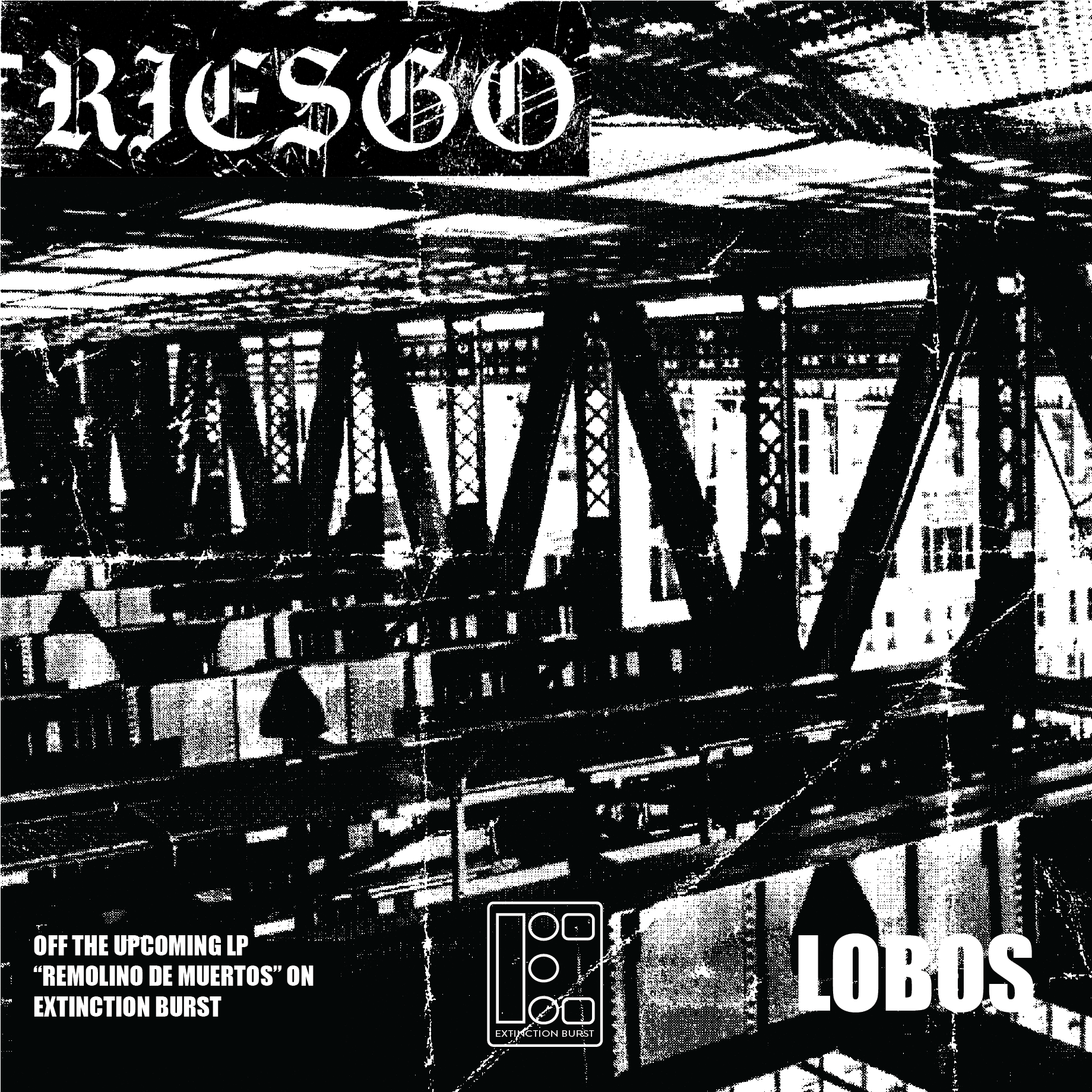 ---
Update 3 of 3
Interlocked
"Live on KXLU 1991" LP
Up Now for preorder
This has been a long time coming...
The late 1980's was an incredible time for politics, music, and culture around the world, the United States, and most importantly, Los Angeles. Many say this decade represented the death of the 60's and the birth of our modern era…plagued by global political transitions, the emergence of big tech, and the germination (or continuation) of many of the problems that plague is today.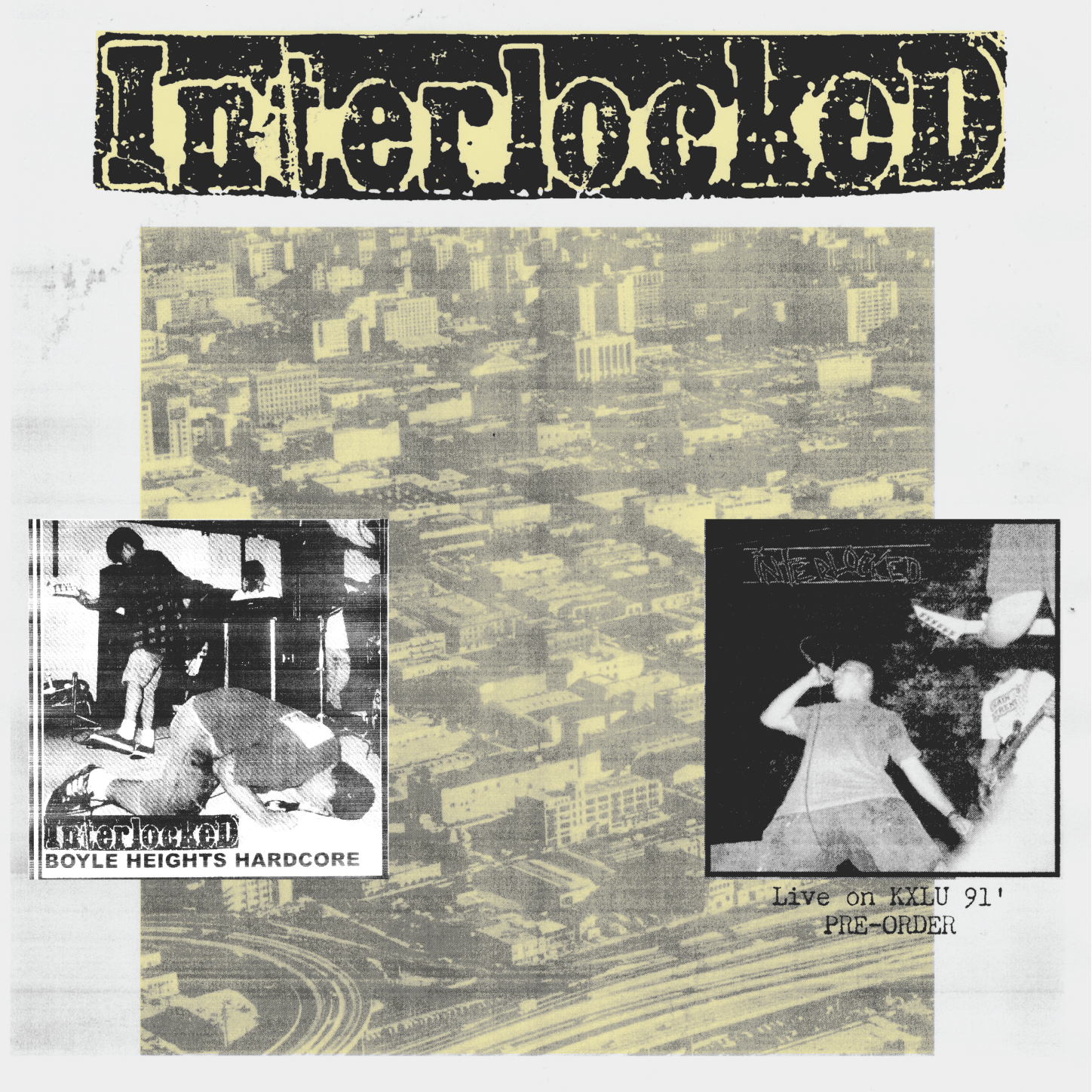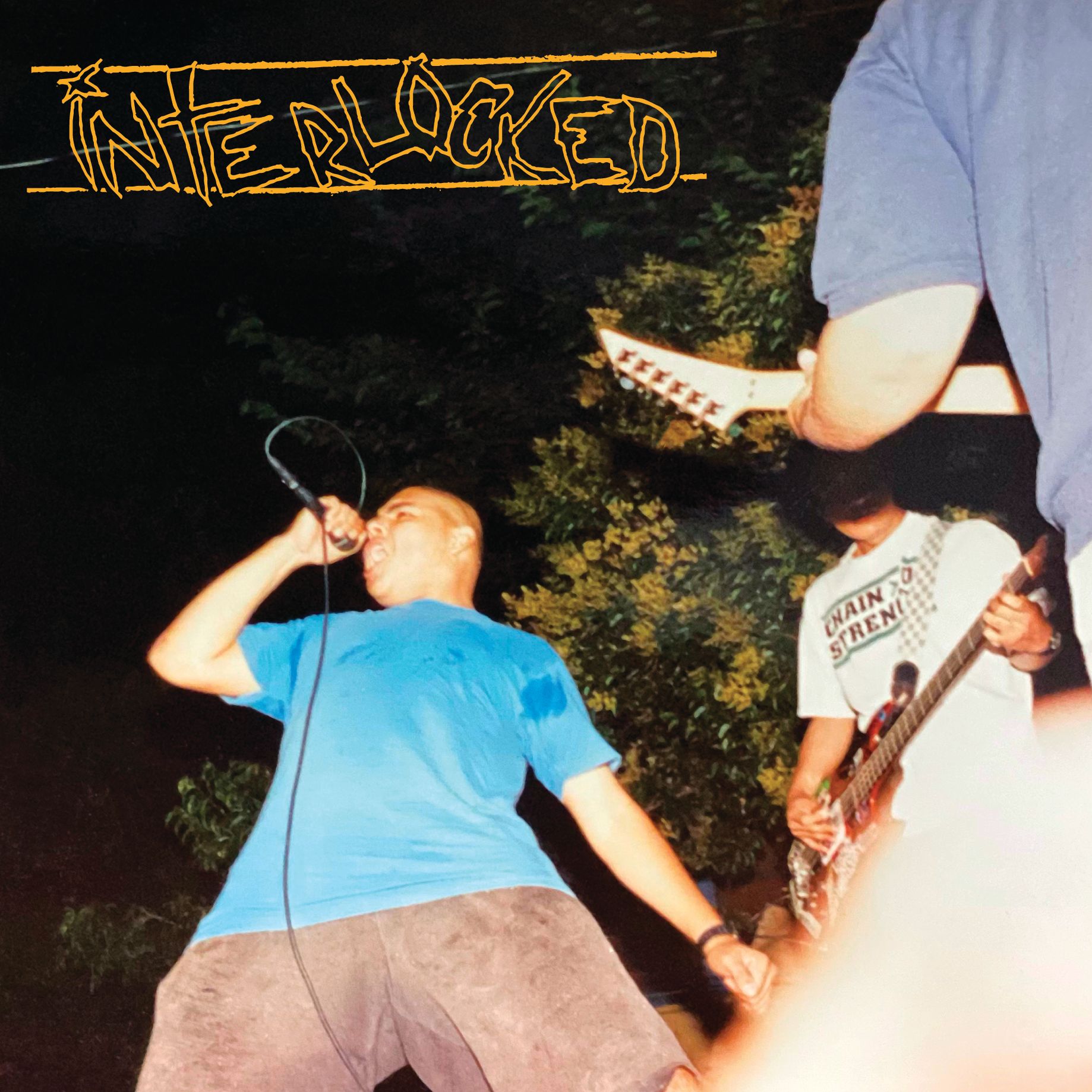 Interlocked emerged. Birthed in 80's Los Angeles, a place where LA natives often have less opportunities than outsiders. Not since the days of The Plugz, The Brat, and The Bags, had youth from the forgotten, overlooked, and denigrated Los Angeles asserted their relevance in the punk subculture. This time the sounds of late 80's East Coast inspired Straight Edge was the vehicle Interlocked would use. This is an gem that has been unearthed in a place where nothing is secret. Urban youth creating against odds, against expectations, not knowing limits. A story that has finally been told.
Ships mid to Late April
No Echo feature
---
Update 2 of 3
Up Now for preorder
Been waiting for this one for a while and it won't disappoint!  Limited copies in the U.S.
I Recover comes at you with 7 tracks of emotive/melodic hardcore via Germany. If comparison will entice you, think Samiam, Leatherface, and Ebullition records. A perfect list of ingredients for a superb hardcore dish. 
split release with STTW, Boslevan, Crew Cuts, I Corrupt and Sakanade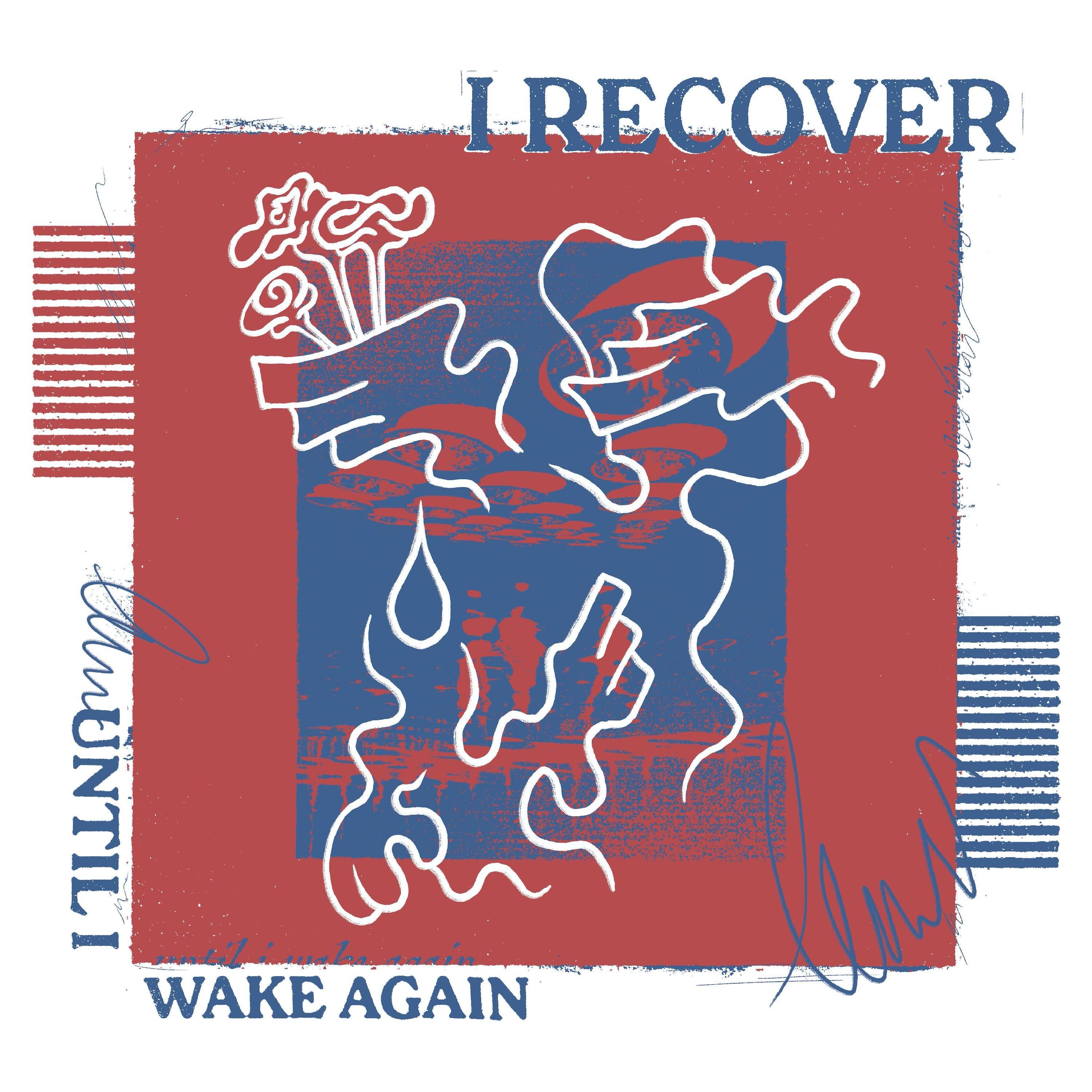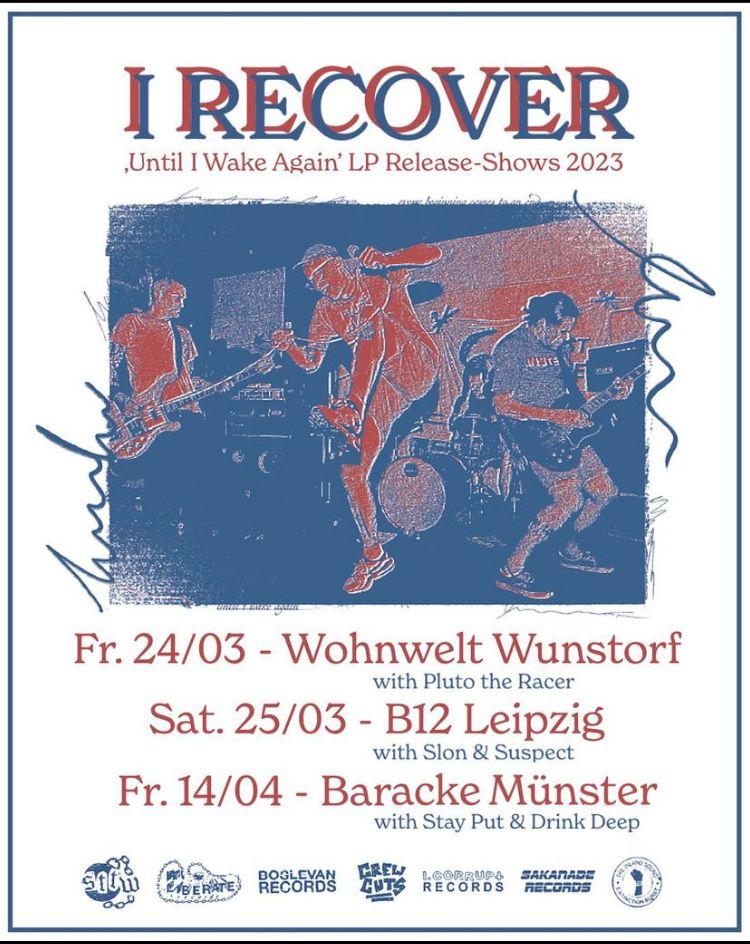 ---
4 New Releases Up This Week:
Update 1 of 3
We have 4 new releases coming out this week!  In all honesty this was unintentional.  We didn't expect everything to be close to ready all at the same time.  Rather than than overwhelm you with all them in one email, we are going to break them up in three separate emails starting today, Monday and again on Wednesday and Friday.
UPDATE 1:
We are excited to welcome MENTALITE 81 and EVERGREEN to the EB family!They have 2 new cassette releases up for order and will be shipping in early April!
EBCS-1736
EVERGREEN
Fables of Mercury + B Sides
5 tracks of fuzz, doom driven bedlam out of the Arizona desert. FFO: Helmet and anything thick
@evergreen__az 
EBCS-1837
MENTALITE 81 
"Generation Sacrifiee"
2023 Demo
The band Mentalité 81, from Brest, is composed of Jacky and Fab. Recorded in a hurry, in only two days, this demo tape contains three incisive and angry tracks. FFO Mob 47 and Minor will definitely want to check this out!
Original released by Offside Records in France @offside_rcds
Thank You Again!
---
DEMAND "Nearly Human" out now!
Demand proves once again that being a student of the (HC) game bears fruits. Demand enrobes themselves in a fast, aggressive hardcore sound with bouncy mid-tempo mosh parts with a sprinkle of melodic guitaring and amazing vocals that come from the same school as Skip Candelori (while not sounding like him), aggressive with the ability to be melodious. Demand should be taking over the US if they continue with such solid output. If DC didn't sell you, just know that Demand is knee deep in the game. To sum it all up, in image and sound Demand could be on NYHC: Where The Wild Things Are, Hawker Records Free For All, or the New Breed Tape Comp. This record is a solid ass fetch! 
(members of Firewalker, Asesinato and Trapped Under Ice)
Record and shirt bundles available
*Limited cover SOLD OUT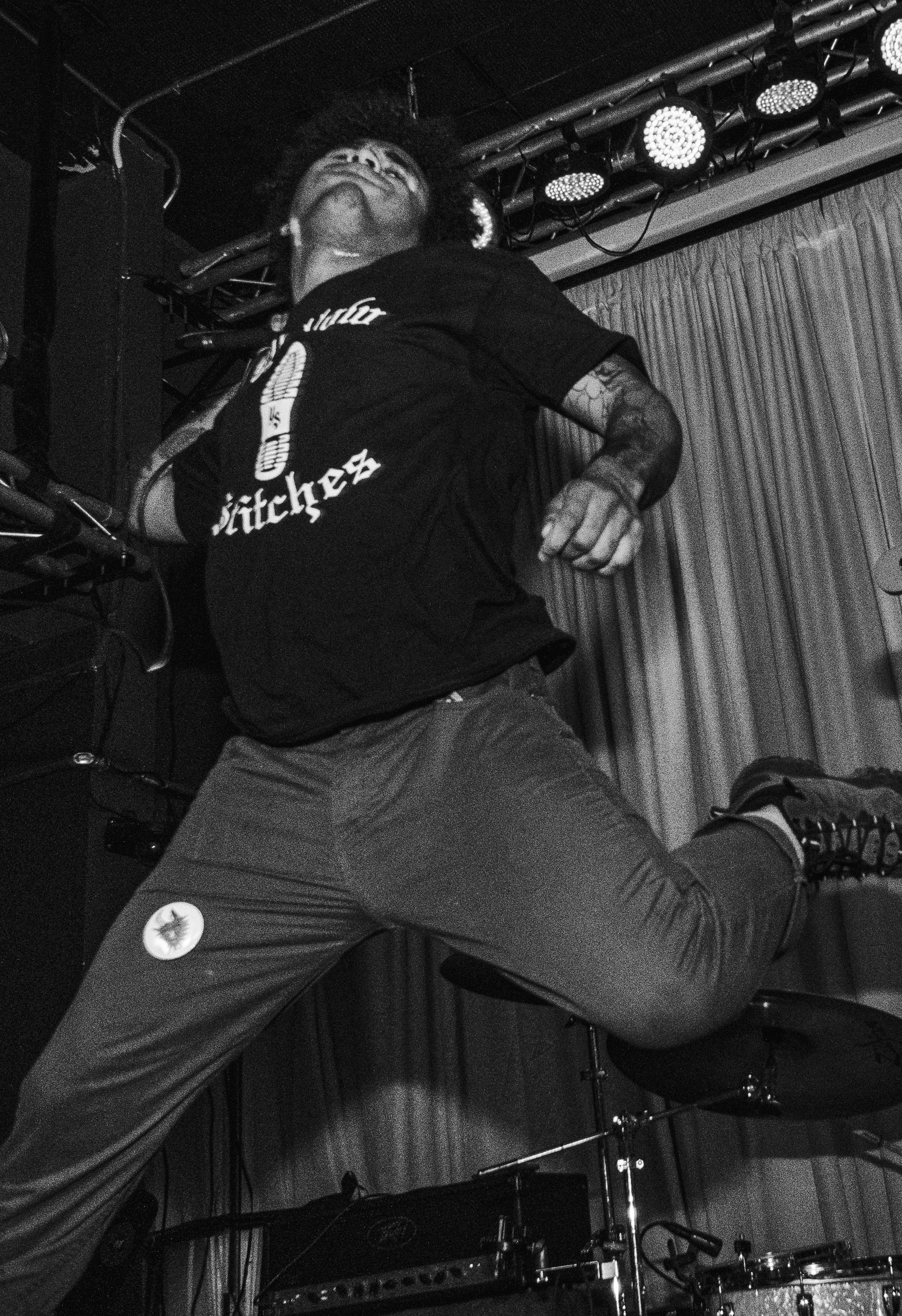 Both JADE DUST and FIRESTARTER are playing shows with PRAISE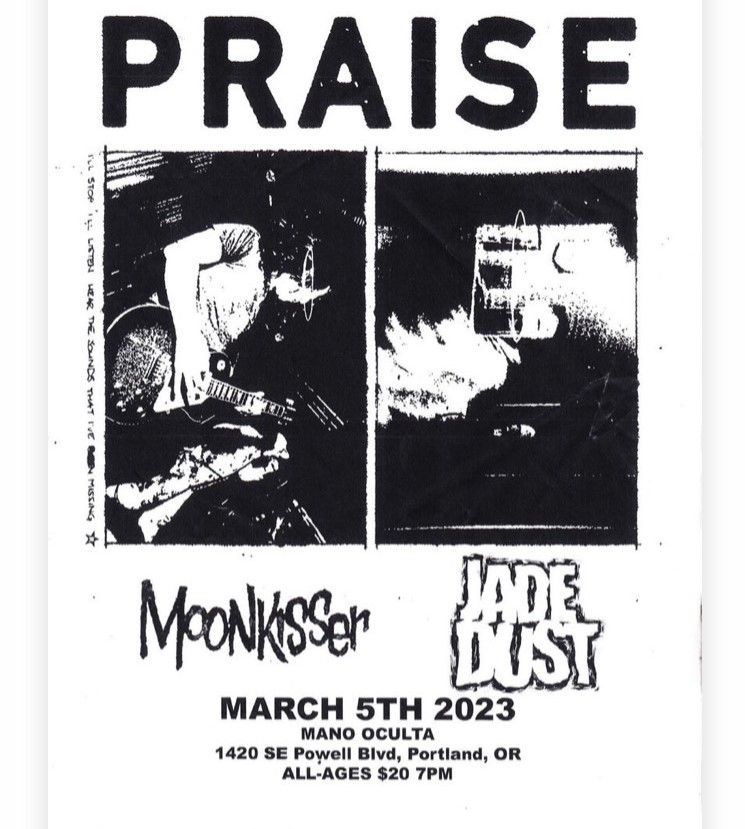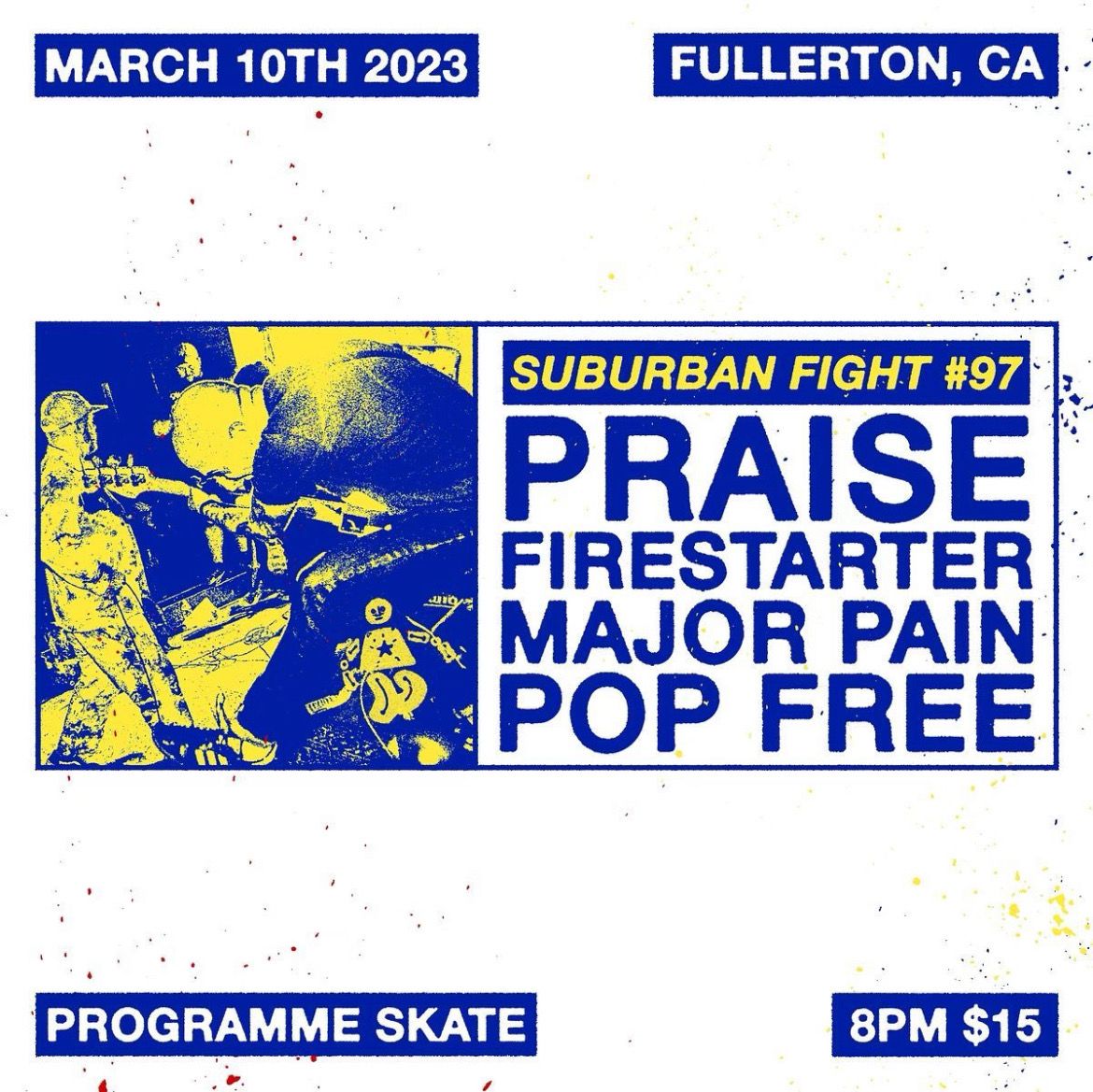 I RECOVER record release shows in March!!!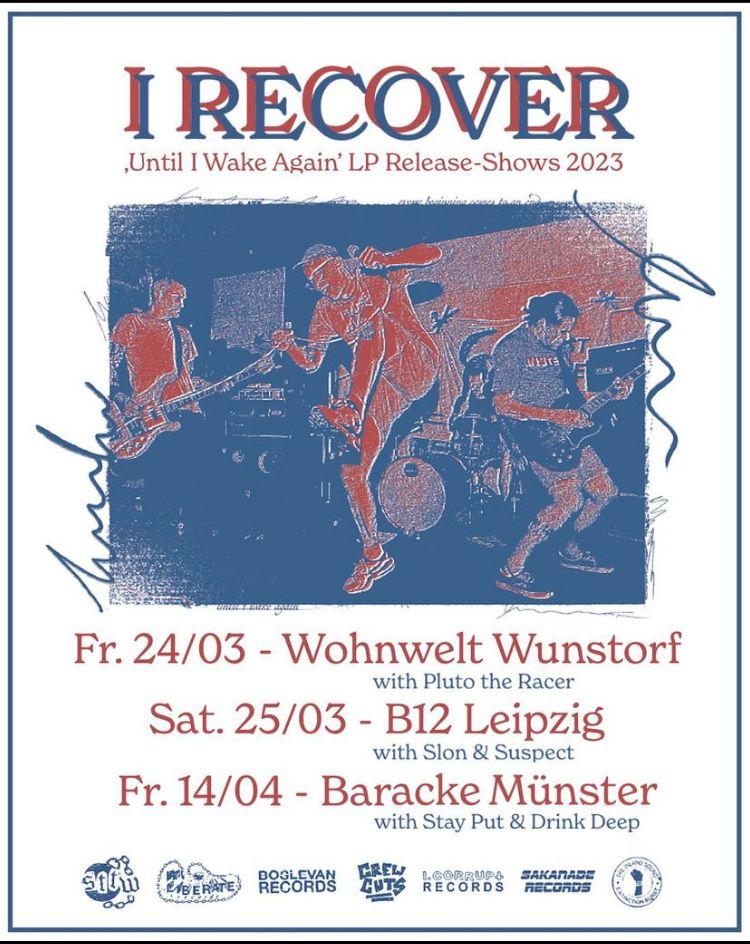 Also out now:
Firestarter/Madhouse split 7"
Guiding CS
Out next:
INTERLOCKED Live on KXLU 12 inch
I RECOVER LP
RIESGO LP
---
FIRESTARTER/MADHOUSE Split 7"
EB07-0627
Since the 70's, Los Angeles has been a place of wonder, creation, and innovation when speaking of punk, hardcore, new wave, death rock, and myriad other alternative subcultures and divergent musical manifestations. Enter the late 80's, when straight edge hardcore began to reign supreme across the California Southland. By this time, however, proper Los Angeles had fallen off the proverbial straightedge map, with a few exceptions (see Extinction Burst/Advanced Perspective's forthcoming Interlocked LP). While music continued, straight edge hardcore comprised of actual Angelinos was rare.   
With great excitement we bring to you Firestarter. To us they are making history. Tracing back their genetic origins to ancestors such as Insted (What We Believe era) Firestarter can claim to be true heirs to the Los Angeles throne of Straight Edge Hardcore, a privilege only few can actually brag about.
As if that wasn't enough we present to you Madhouse. Never was a name so apropos as now. Madhouse comes to you from the Inland Empire. Many forget that California is the most populated state in the United States. Many forget that most of the population of California lies in its southern portion. When thinking about youth culture in the US we often think New York and Los Angeles, when thinking of Los Angeles we forget about the vast regions that surround this metropolis. We forget about areas such as the Inland Empire and their tremendously rich contributions to culture.  Madhouse continues this legacy. Bringing you raging hardcore reminiscent of Heresy, Intense Degree, and Cryptic Slaughter. While many youth are taking their cues from the 90's, Madhouse draws inspiration from the foundational musical periods of the 80's. Fast, aggressive, and angry, Madhouse is here to break the monotony of status quo moments within subculture.   (members of Wise, Zulu and Rolex)
Without bias, this EP should be one of the best in the last two decades of American hardcore.
Recorded, Mixed and by Brad Racine at Local Man Studio in Hesperia, CA. Mastered by Will Killingsworth. Cut for vinyl by Amy Dragon. Layout and designs done by Raymon Ruiz DSD
GUIDING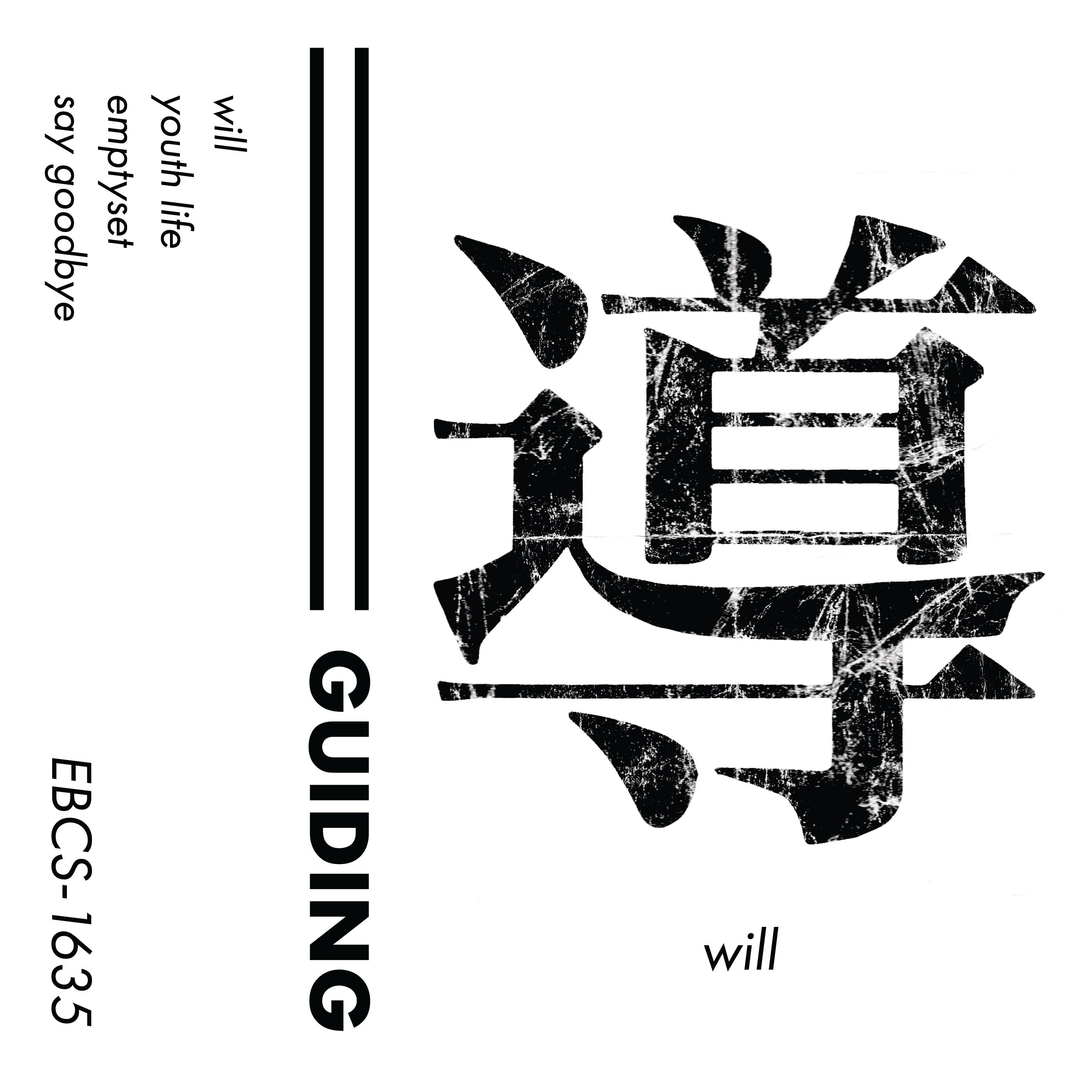 EBCS-1635
Guiding from Tokyo,Japan are exactly what hardcore in 2023 needs. They bring us back to fast hardcore with memory receptors lighting up voraciously as the mind recalls Wide Awake and Mindset alongside Death Side and Systematic Death. Add this to your playlist and remember that eclecticism within the punk/hc subculture is a beautiful thing. 
Thank You again for all the continued support! 
 
Out next:
DEMAND "Nearly Human" 7" (members of Firewalker, Asesinato and Trapped Under Ice doing stripped down hardcore.  No gimmicks) out in mid February
INTERLOCKED "Live from KXLU 91'" LP It's been a long time coming but it finally here.
EXTINCTION BURST Southern California Showcase (April 2023)
---
SPIRIT DIVE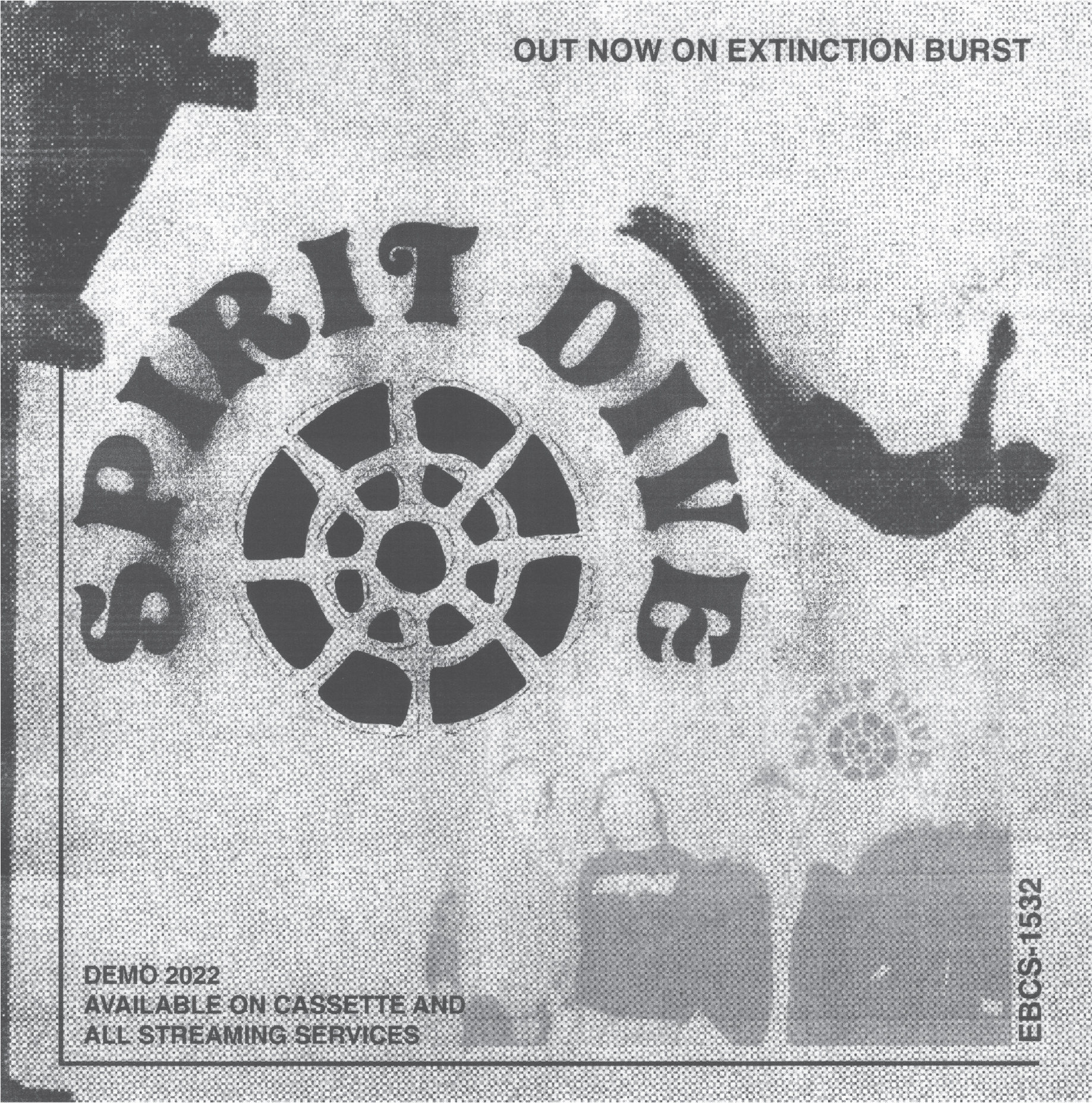 Out of Los Angeles CA,  Spirit Dive bring us their version of indie infused punk. Memoratic moments, fuzzed guitars, and a compact sound that draws its inspiration from a varied mix of sonic landscapes.  Taking influence from more contemporary bands like Title Fight, and Milk Music, Spirit Dive conjures up memories of other times and other eras while rooted in the present. Underlying melodies nod to Sarah Records, but expand into elements of other labels (and even bands), ranging from mid 90's Dischord (Jawbox) to late 90's Jade Tree (Promise Ring). Vocals even induce memories of Sarah Kirsch on Jump Salty.  With that said, Spirit Dive encapsulates so much within their sonic bursts of music. Anyone enjoying the aforementioned eras, sounds will relish in delight of this California ensemble. 
Recorded, Mixed and mastered by Brad Racine at Local Man Studio in Hesperia, CA
Demo and Demo/Shirt bundles now available in the EB store!
Out next:
Firestarter/Madhouse split 7" (split with Advanced Perspective)
Guiding cassette demo (burning spirits meets Chain of Strength from Tokyo, Japan)
Demand "Nearly Human" 7" (members of Firewalker, Asesinato and Trapped Under Ice doing stripped down hardcore.  No gimmicks) out in mid February
---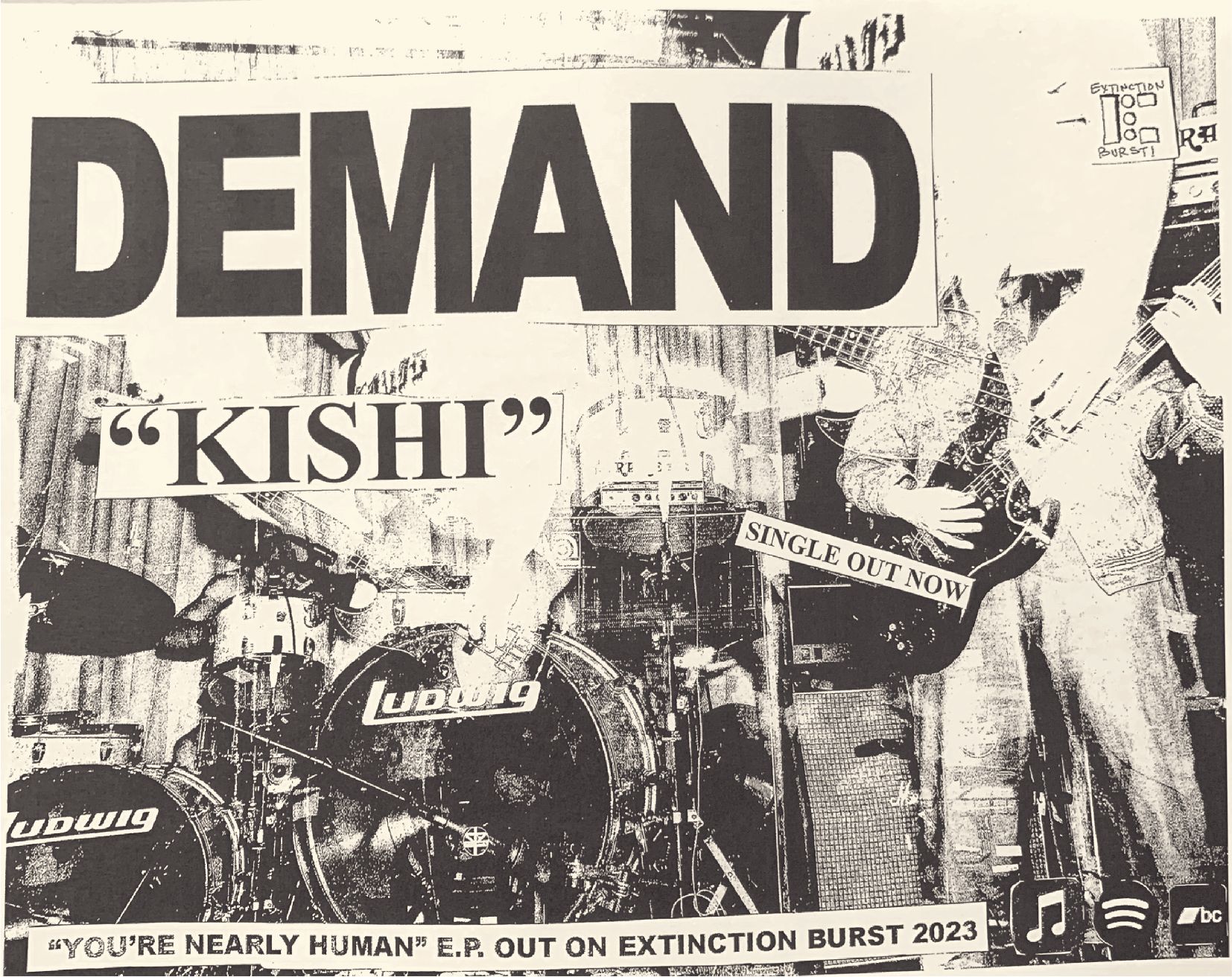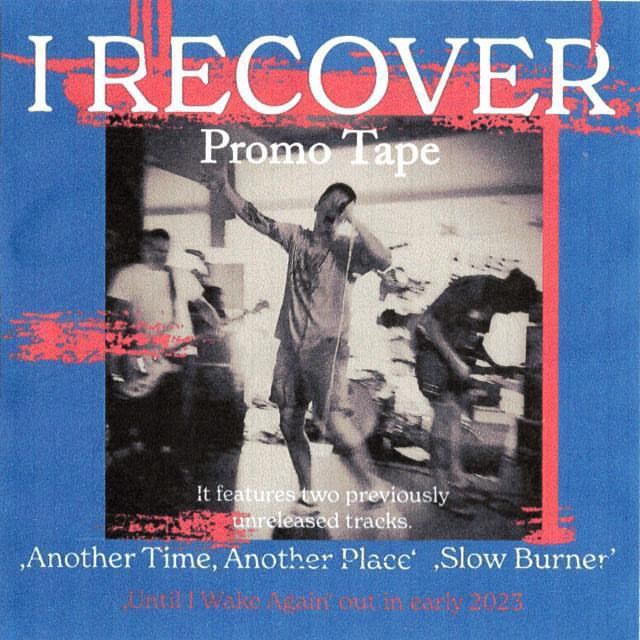 ---

---
We are happy to announce two new releases out now!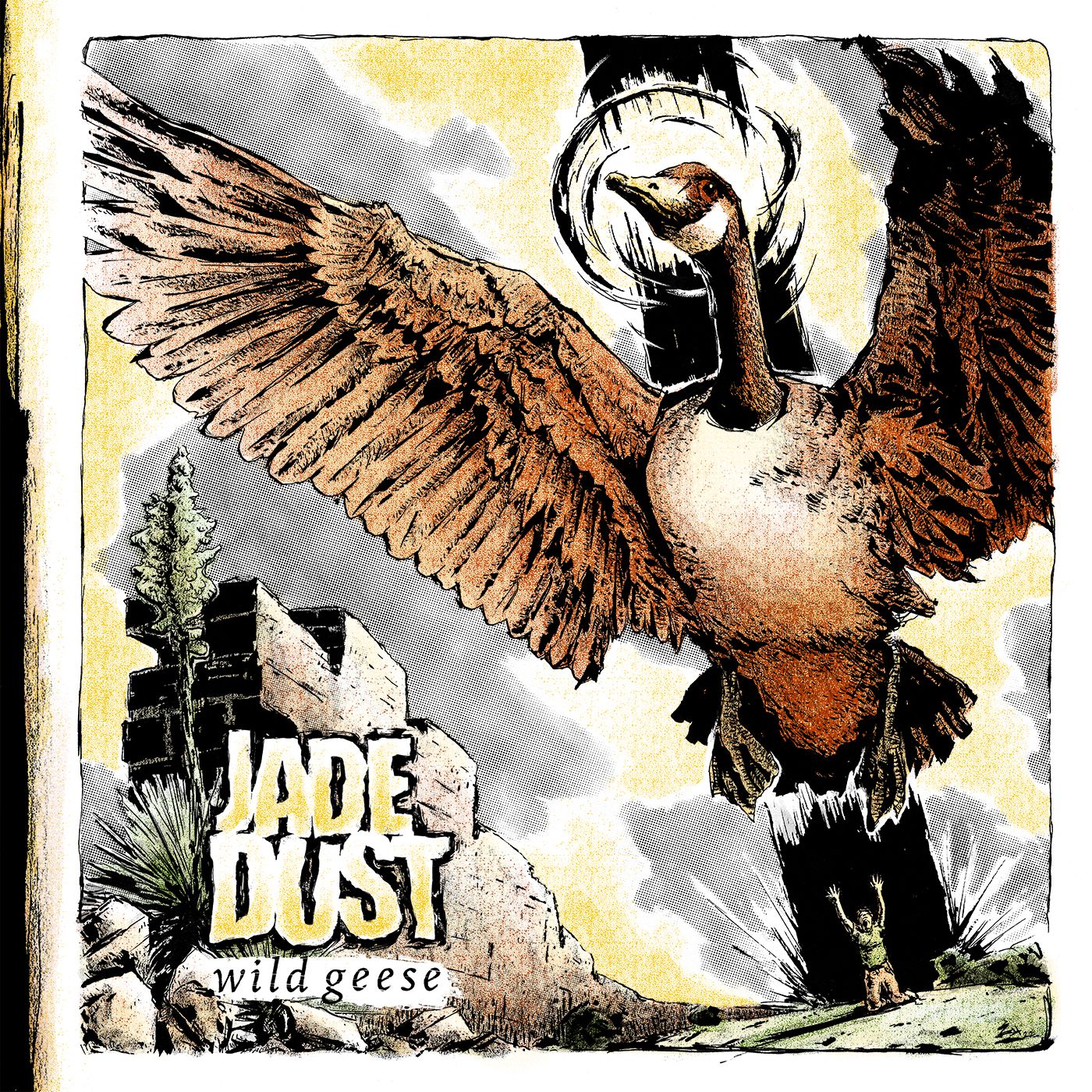 Jade Dust bring us their second 12" titled "Wild Geese". Picking up where their 6 song ep left off, "Wild Geese" deliver more Revolution Summer inspired hardcore but you can definitely hear a growth in their musical direction. Relying on more vocal melodies and drive, these 8 songs are crafted to hit an emotional nerve. A call for empathy to anyone that will listen. This is a joint venture with Ebullition Records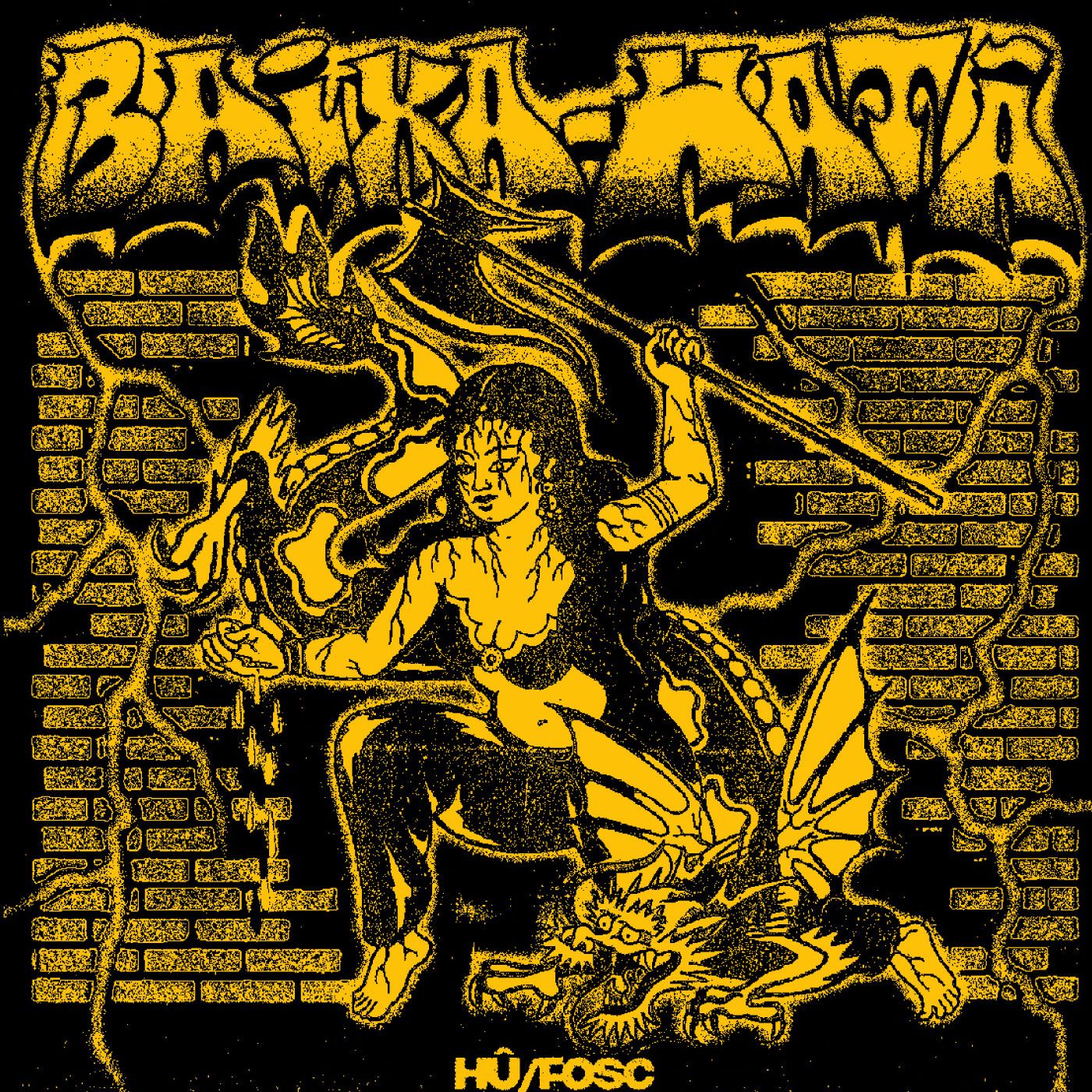 Extinction Burst is proud to release the U.S. pressing from these two heavyweights. 
Hatã ("duro" in Guarani), is a hardcore punk band based in Barcelona. With members from Paraguay, Colombia and the UK, the geographical convergence in Hatã reflects distant but related influences such as the South American hardcore punk of the 80's of bands such as La Pestilencia, Sedicion or even the compilation SUB from Brazil, raw punk combined with a more compact sound of the UK scene such as The Flex or Arms Race.
Baixa Permanent is a Catalan Hardcore band based in Barcelona who have taken the early Rev catalog sound and made it their own. The result of four friends involved in the underground hardcore scene moved by the need to change things around them. They are part of LA PLAGA DIY, a collective made to help bands grow in their community. "We do our thing with the tools we get and we love to share them"
---
ROCKING FOR REPRODUCTIVE RIGHTS
New Merch and More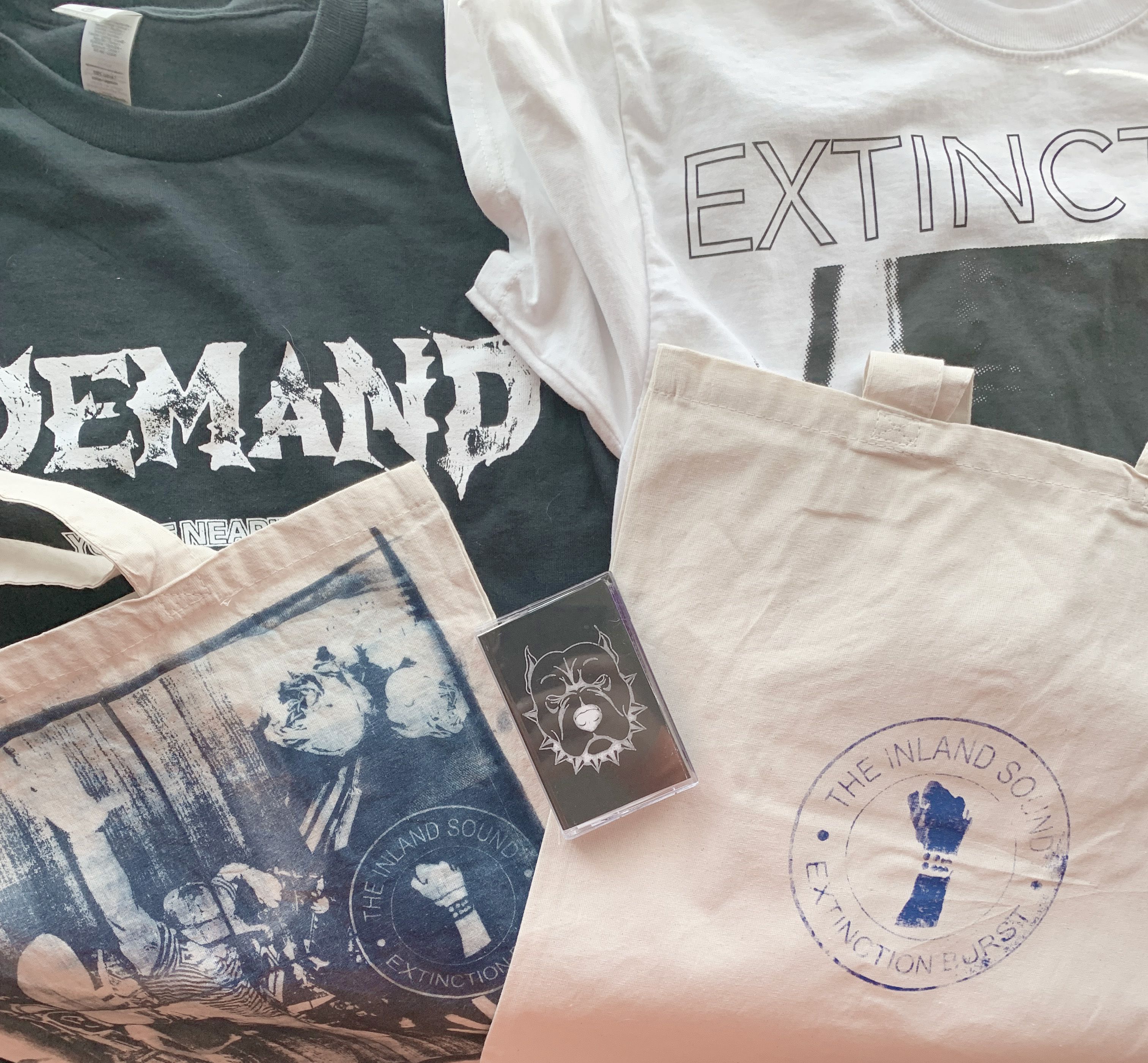 Some new things and restocks added to the store. Demand shirts are in! Designed by @daynamicsd Also, we finally got around to making some more totes. These are all done by hand so there are no two prints alike. Anyone in the High Desert can pick these up at @wisecrackrecords, they should have a few left. We also restocked some more sizes of the EB t-shirt and the DEMAND demo. DEMAND songs are done, recorded and mastered and will be going to the plant next week! Members of Trapped Under Ice, Firewalker, Asesinato and Grand Scheme to name a few. No frills hardcore just the way you remember it. Sign up for our mailing list to get updates on future projects and new releases!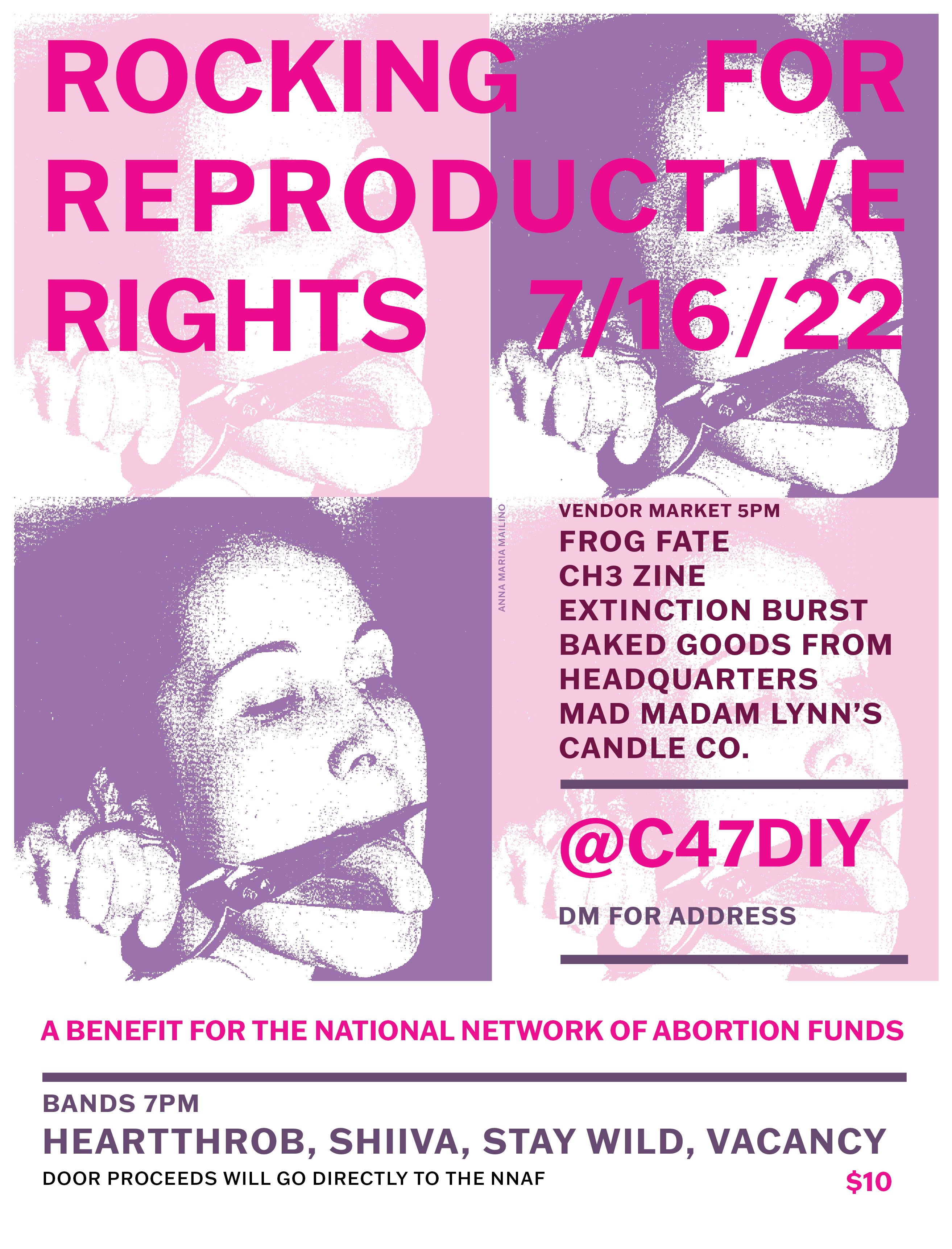 Lastly but most importantly we will be tabling this Saturday 7/16 at Rocking for Reproductive Rights. This is a benefit for NNAF (National Network of Abortion Funds) vendors will be there at 5pm and bands go on at 7pm. Playing will be @shiivagroove @heartthrobpunx @staywildband @vacancypunks for directions send us a message or @c47diy
---
THE HIGH DESERT Book Reading and Discussion w/
James Spooner and Braxton Marcellous on July 22nd

James Spooner will come home to discuss his new graphic novel "The High Desert" which is based off his years as a young Black punk living in Apple Valley, CA during the early 90's. The show will also include guest speaker Braxton Marcellous (Zulu, Madhouse, Shred Bundy, Wise) as well as music by Heartthrob Away (first show) Ursula and Spirit Dive. This will all take place at Wisecrack Records in Oak Hills CA. Keep checking back for more info or sign up for our newsletter to stay up to date. Thank you to the high desert punk/hardcore community for making this possible! @kingbraxtonson @spoonersnofun @spiritdiveca @weareursulaband @heartthrobpunx @wisecrackrecords
IN TIME / FIRESTARTER June Tour!
In Time and Firestarter will be hitting the road this summer! They will have copies of their demos with them. Make sure to come out and support! In Time is currently writing for their 7" on Extinction Burst. Firestarter/Madhouse 7" in the works!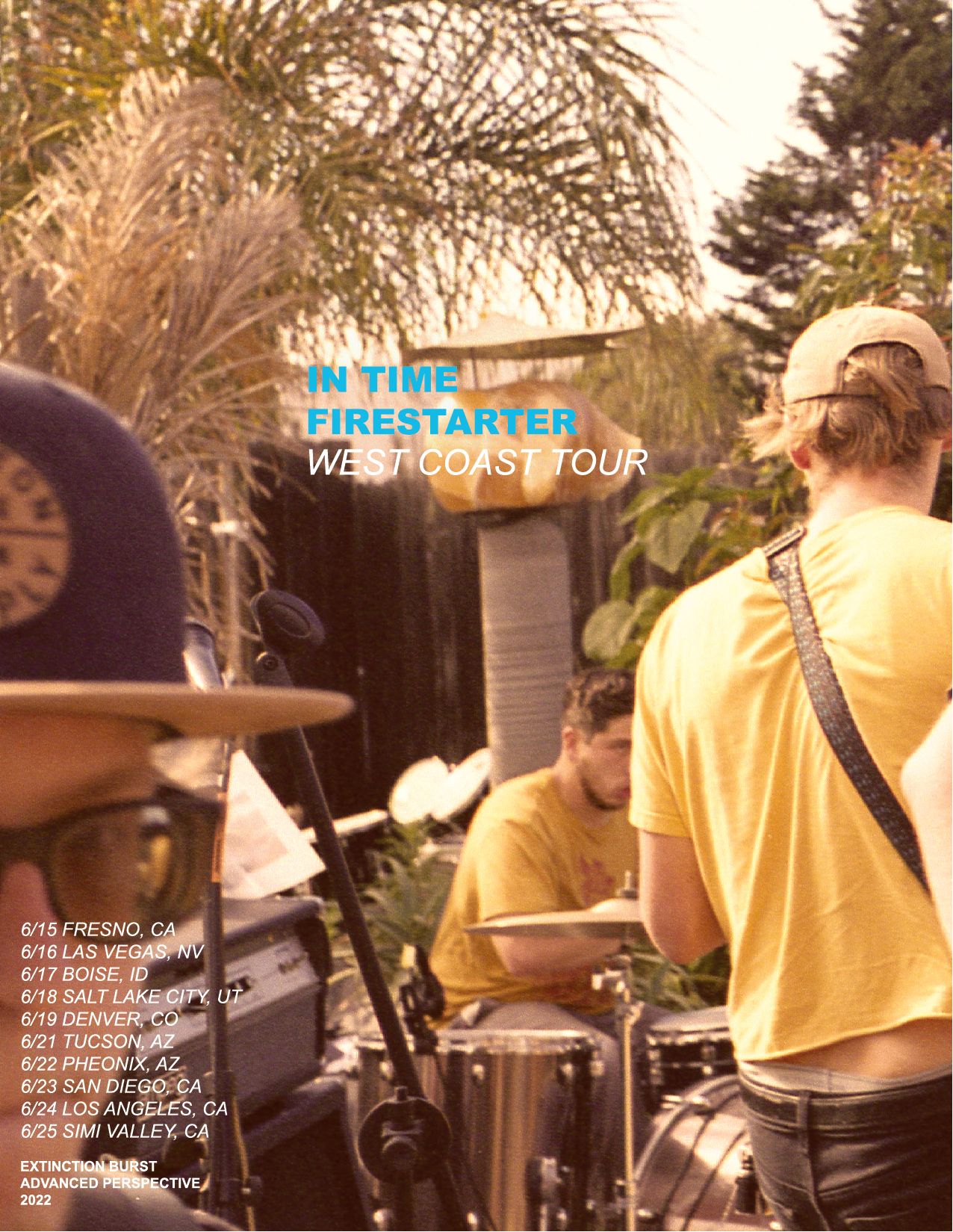 ---
VACANCY 12" out this Friday 5/13/22
Vacancy's 12" titled "Shadows" will be available this Friday the 13th!!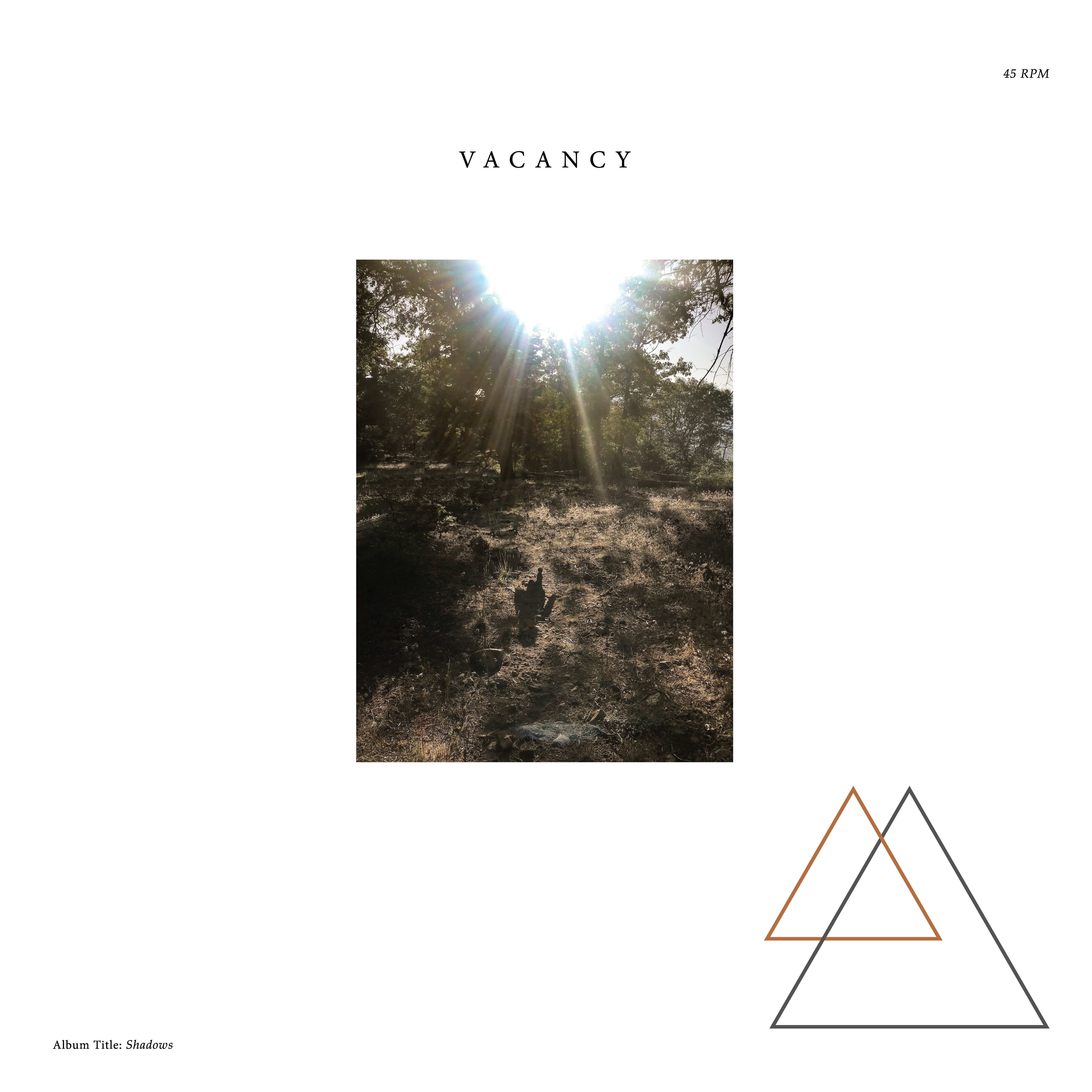 They will also be playing on 5/25/22 @C47 in Hesperia CA.  They will Be supporting JADE DUST whose 1st 12" has just been repressed and available now.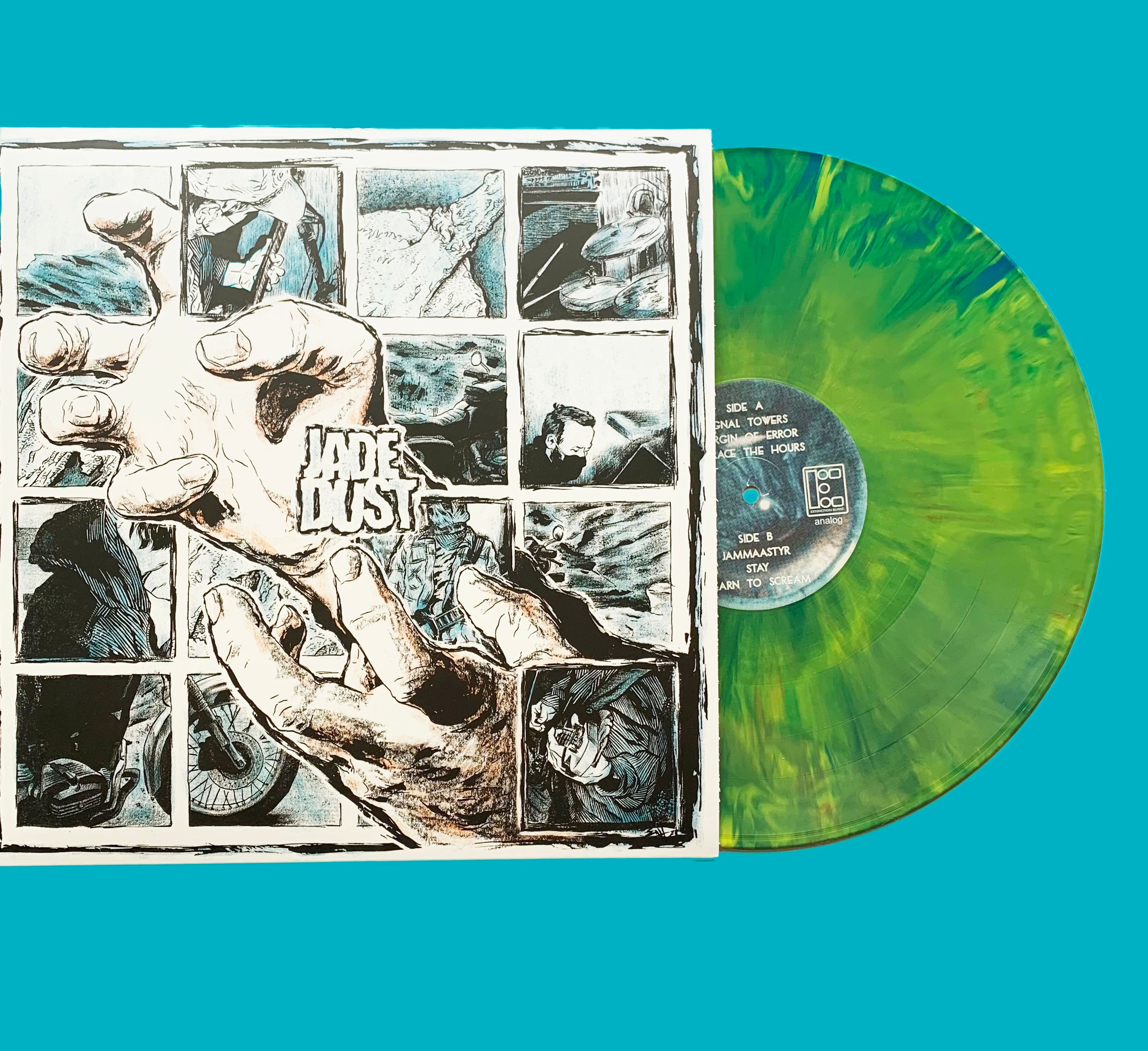 Also Playing will be HEARTTHROB from Victorville and PERSONAL HELL from Riverside.  Heartthrob is currently demoing their songs for an upcoming 7" on Extinction Burst.
For directions to the show DM @C47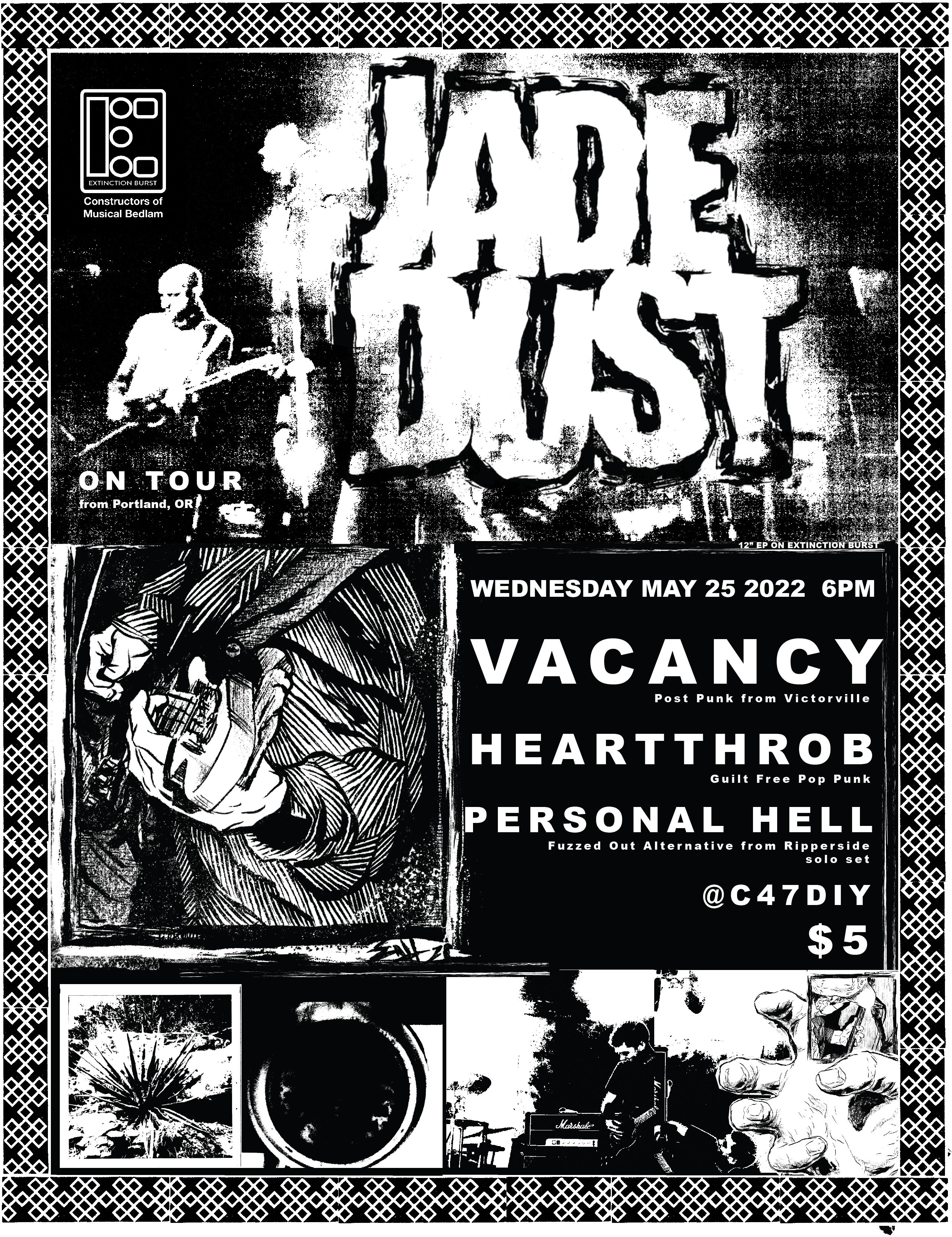 ---
JADE DUST California Spring Tour 2022
Jade Dust California Spring tour. For more info on shows, dm us or @jade_dust. Jade Dust have a new LP in the works which will be a split with us and Ebullition records! We hope "Wild Geese" will see a late summer/fall release. Their 6 song EP is currently being repressed (more info soon)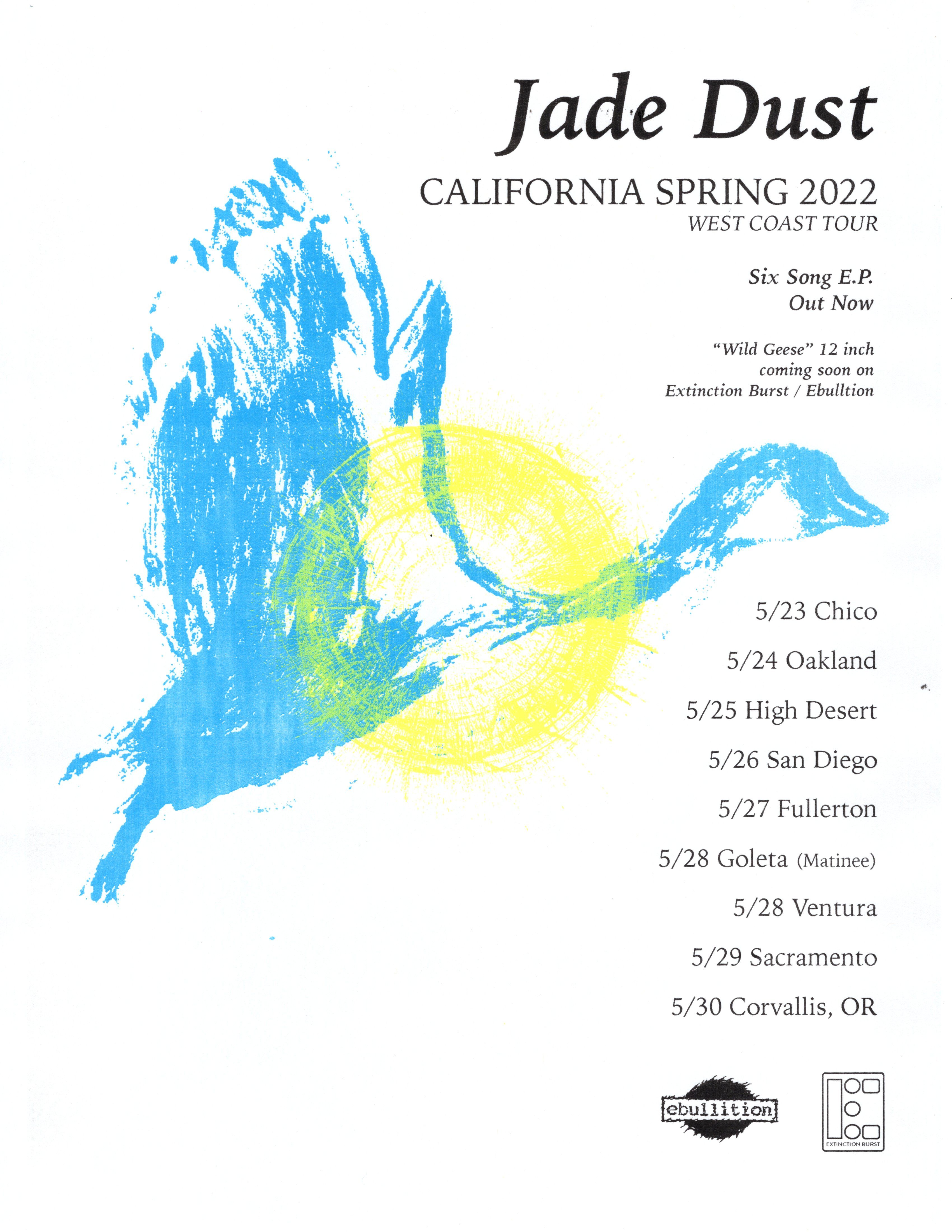 ---
EB gets a new webpage!
We gave the webpage a new facelift! Let us know what you think. We kept the web store up on limitedrun since we can adjust the shipping options to keep mail prices as low as we can.   Also when looking over the new site, if you noticed your photography being used, let us know so we can give you proper photo credit.
Thank You
---
Updates: Last Reclaim show, Jade Dust and In Time Tours, Firestarter/Madhouse split
On 2/20/22 RECLAIM played their last show.  To us, they are the reason EB started in the first place.  They will be missed! Here are some pictures from the show at C47 with support from CEL DAMAGE, BE ALL END ALL, WISE, FACE FACTS, MADHOUSE and SHRED BUNDY. Photos by Riley Hambruch @rileyhamphoto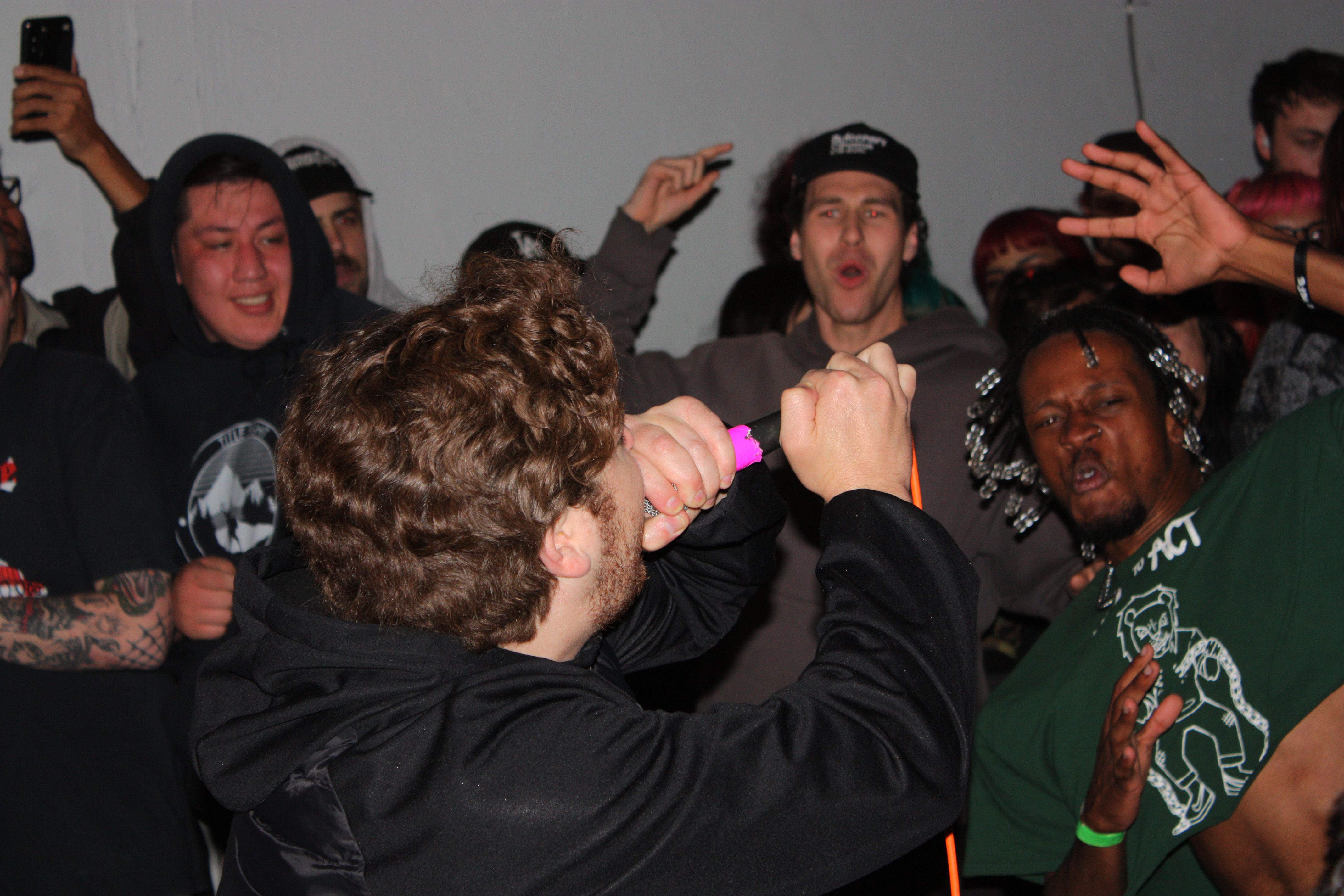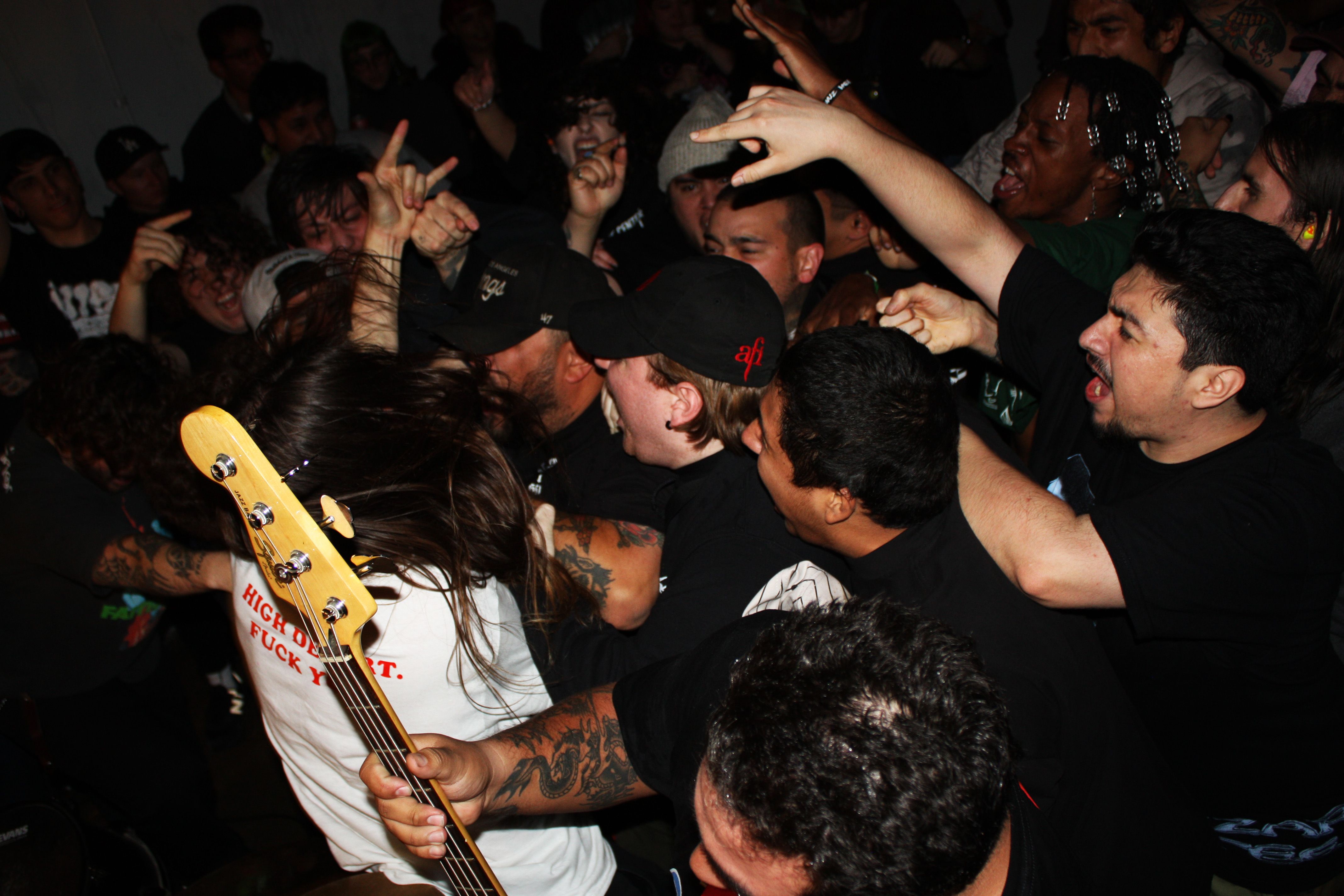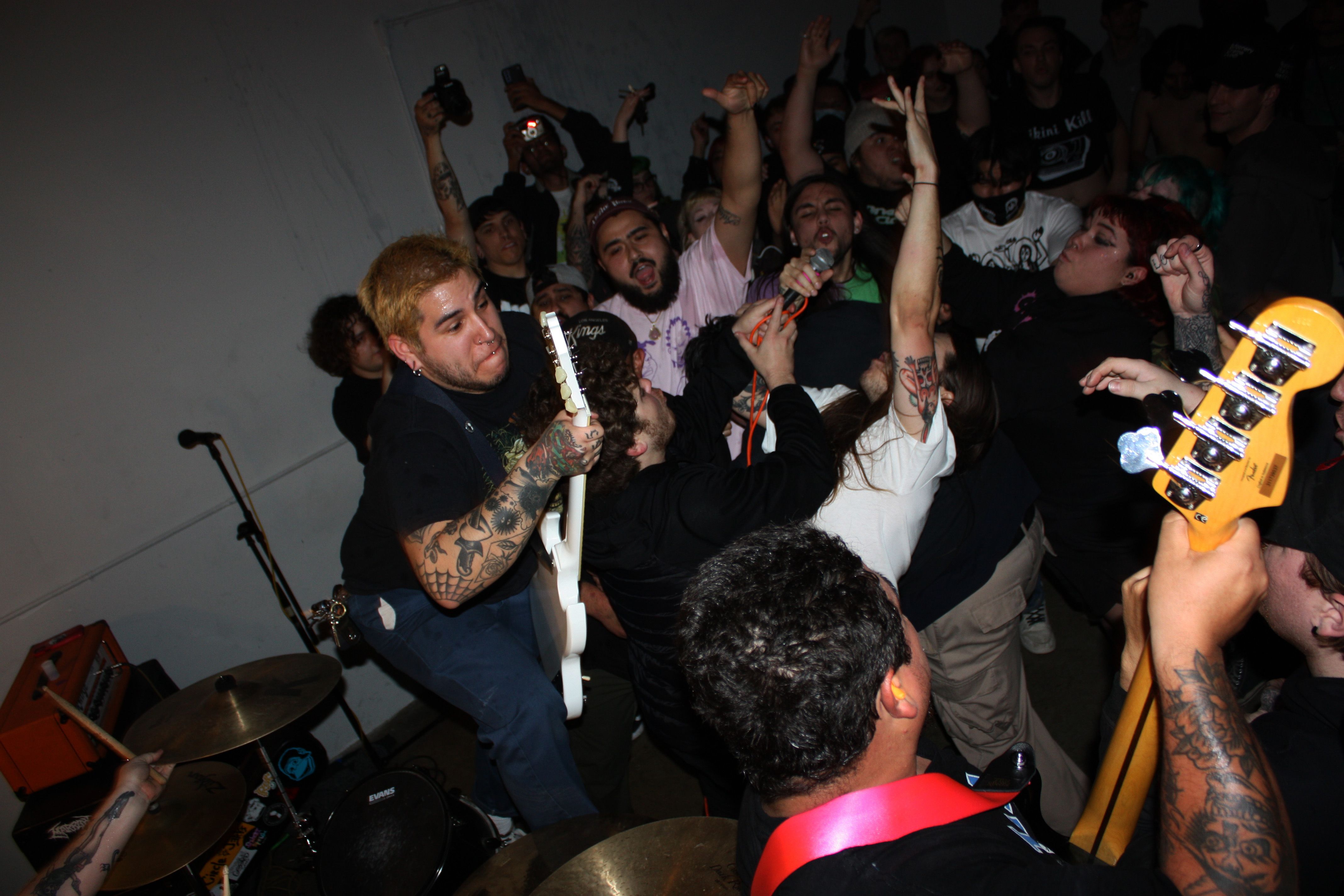 FIRESTARTER and MADHOUSE have recorded with Brad Racine at Local Man Studios in Hesperia, CA for their split 7".  This will be co-released (JV4) with the mighty Advanced Perspective!

Finally, JADE DUST and IN TIME will be hitting the road in March and May.  Jade Dust is set to release a new 12" this year titled "Wild Geese" which will be a split release with Extinction Burst and Ebullition.  In Time are getting ready to enter the studio this year to record their 7" on Extinction Burst.  Amazing people in these bands!  Go and catch them!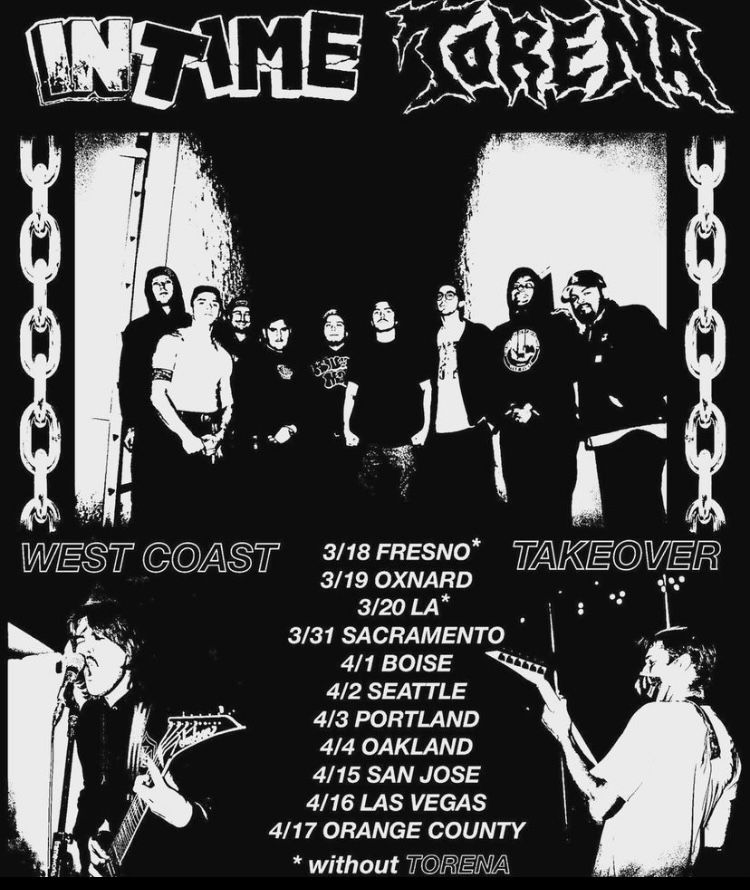 ---
Jade Dust repress
Jade Dust's 6 song ep repress is coming soon.  If you missed out on the first press sign up for our news letter so you don't miss out on this one.  New Jade Dust LP in the works!
---
The Q Factor Discography preorders!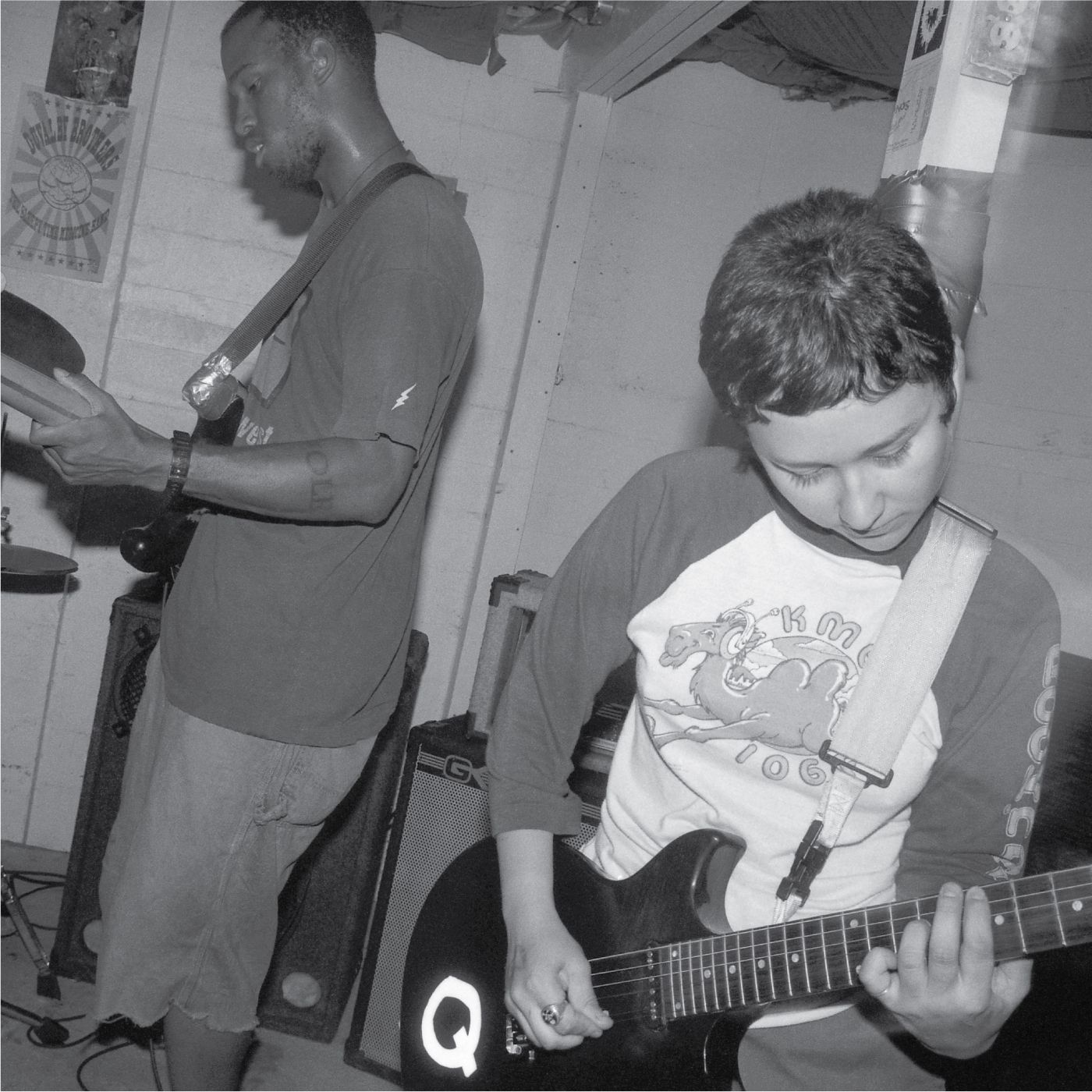 EB12-0523   CS-1003 

THE Q FACTOR came out taking full swings with heartfelt youth anthems. Mid 90s. Living out of bay area/LA. Amidst a scene that seemed undecided on what the "positivity" they were singing about meant, The Q Factor championed shit that matters: politics of race, gender, nationality, sexuality, class, environment, love, etc. A refreshing clarity and sincerity in their lyrics, sounds, imagery, and lived ethics.
"To take a stand, it's gotta be your own feet, not the prepackaged newly improved ones they want you to buy. Stand up for yourself." —Stand up in the Name of Archibald Tuttle, The Q Factor.
Members went on to be in the bands Esperanza, Former Members of Alfonsin, Bread and Circuits and Please Inform the Captain This is a Highjack. 
Preorders up now!
*LP Purchase comes with instant download 
**Ships mid to late March
The Q Factor was: Jake Hockel - Drums, Max Frixione - Guitar, Mona Martinez - Guitar, Chuck Shackelford - Bass, Nathan Apperson - Bass, Butch Bowen - Vocals
Mastered by Will Killingsworth
A few updates and news from EB. January will be the start for some new releases…3 to be exact that we'll be sending off to the plant. One of those will finally be the Interlocked LP. 1991-1992 Boyle Heights straight edge. This is exactly the reason we started the Curatorial Sound Series…for bands like this who's story needs to be told and documented. This will be a split release with @advancedperspective
April we'll see the release of the Vacancy 12". There will also be a small repress of the Jade Dust 12" coming soon for those who missed out on the first press.
We also updated our site with new releases from Asesinato and Diztort on Advanced Perspective. We have copies of the Demand demo tapes and copies of the Sin Orden anthology LP which includes all their early comp tracks and their 1st 7" which to us should be considered a classic Chicago hardcore record.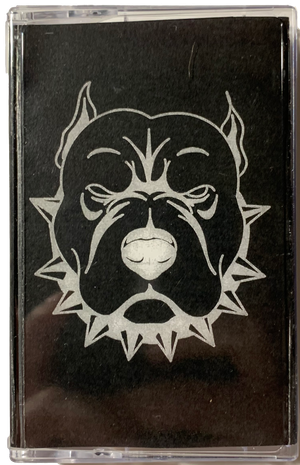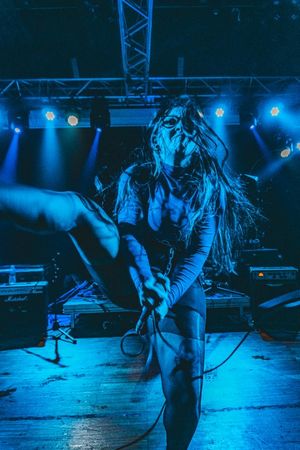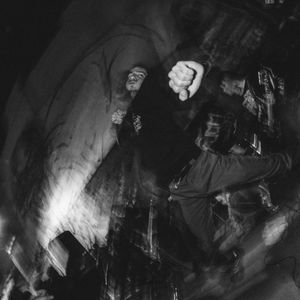 We want to take the time to welcome three new bands to the Extinction Burst family. Demand is a band from Washington DC who play a style of hardcore somewhere between Beyond and Born Against. The band has members of…who gives a shit, just believe us when we say this stands on its own. We are excited to be working with them on their debut release. We will be working with Hatã and Baixa Permanent from Spain on the U.S. pressing of their split e.p. Both bands play their own interpretations of hardcore drawing influence from the sounds of early NYC hardcore and South American punk. To read more on them they have pages up on our website. Link is in bio.
Lastly, we have copies of the Mi Cumpleaños: My Birthday - Childrens Book. Written by Juan Carlos Gonzalez, a resident of San Bernardino who started his own children's book publishing project called @el_barrio_publishing . Illustrated by Caylin Yorba Ruiz @caylin.perry a resident of Victorville and a graduate of the UCR arts program who dedicates her work on helping survivors of assault and abuse.
Thank you for taking the time to read this. We know it's a long one!
---
Jade Dust full set up now
Full Jade Dust video is now streaming thanks to Vanguardist Media!
---
Heartthrob demo 1 & 2 out now!
Heartthrob demos 1 & 2 is 10 tracks of emotionally scarred lyrics, upbeat drumming and enough melody to put in a music box. Originally the brain child of Cesar Marquez, Victorville's Heartthrob was manifested out of a broken heart and sleepless nights. This is sad foo music for sad foo nights.
FFO The Ergs, Kid Dynamite and anything dramatic                                            
Cesar Marquez - Guitar/Vocals 
Brad Racine - Drums 
Chad Zappia - Guitar 
Chuy Ceballos - Bass
released December 14, 2021 

Engineered, mixed and mastered by Brad Racine at Local Man Studios. 
Artwork by Taylor Soul
Photos by Danny Mathews @jpg4you
click cover for purchase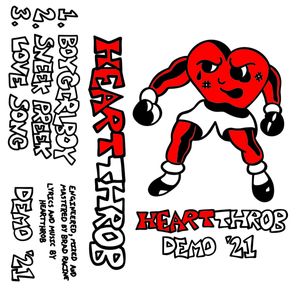 ---
Jade Dust, In Time and end of the year announcements
Over this past weekend, EB family Jade Dust and In time had shows.  On December 3rd, Jade Dust played their first show in Portland, OR with FAIM, CHANGE and ENACT at the Brightside Social Club, and followed it up with their second show on December 4th in Tacoma, WA.  It took a minute for their s/t 12" to arrive but we couldn't be happier with the results.  Six melody and urgent driven hardcore tracks cut at 45rpm to give it the full balanced sound that this recording deserves.  Recorded by Stan Wright at The Map Room Studios, mastered by Don Zientara at Inner Ear studios and cover art by Eric Himle, we couldn't have asked for a better rounded release! Blue vinyl is SOLD OUT but there is about 100 copies left on black.  In Time are currently writing for their debut 7" on Extinction Burst.  They will be touring the west coast in January and they will have a small amount of their demos with them.  This will be the last batch of tapes we do for this release so make sure you pick one up at one of their shows.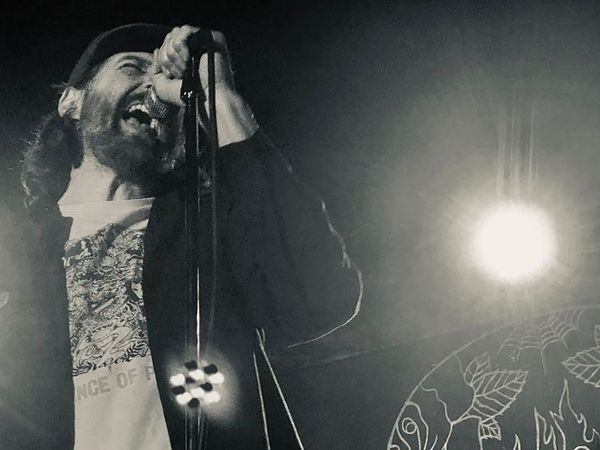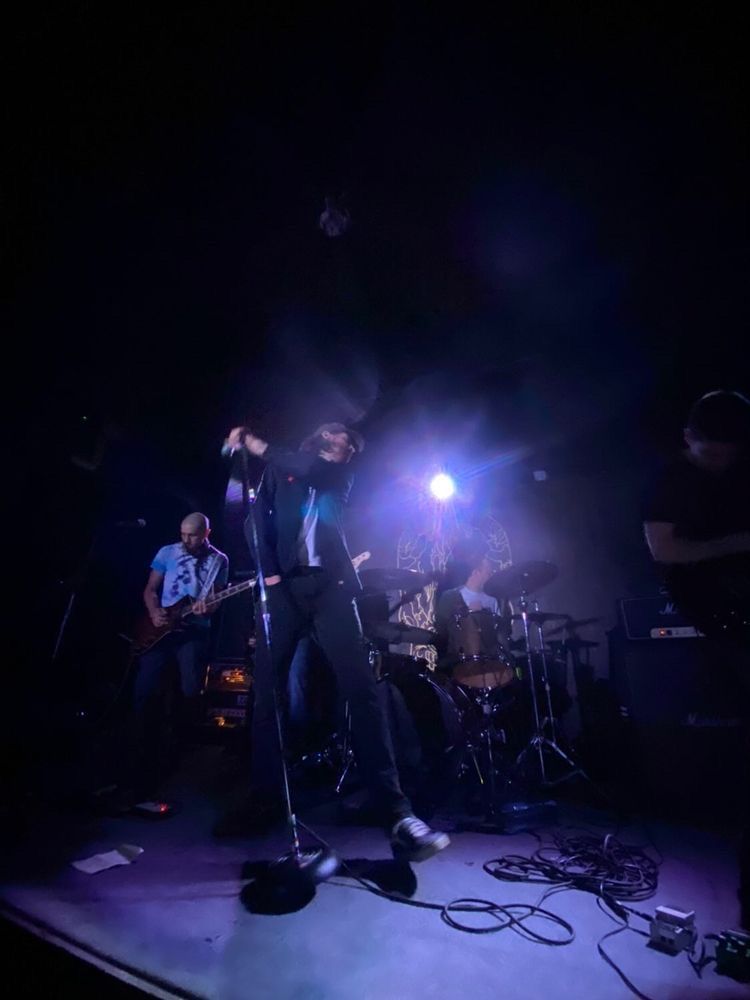 Video by Bothgunsblazing
Jade Dust photos by Augustus Bowman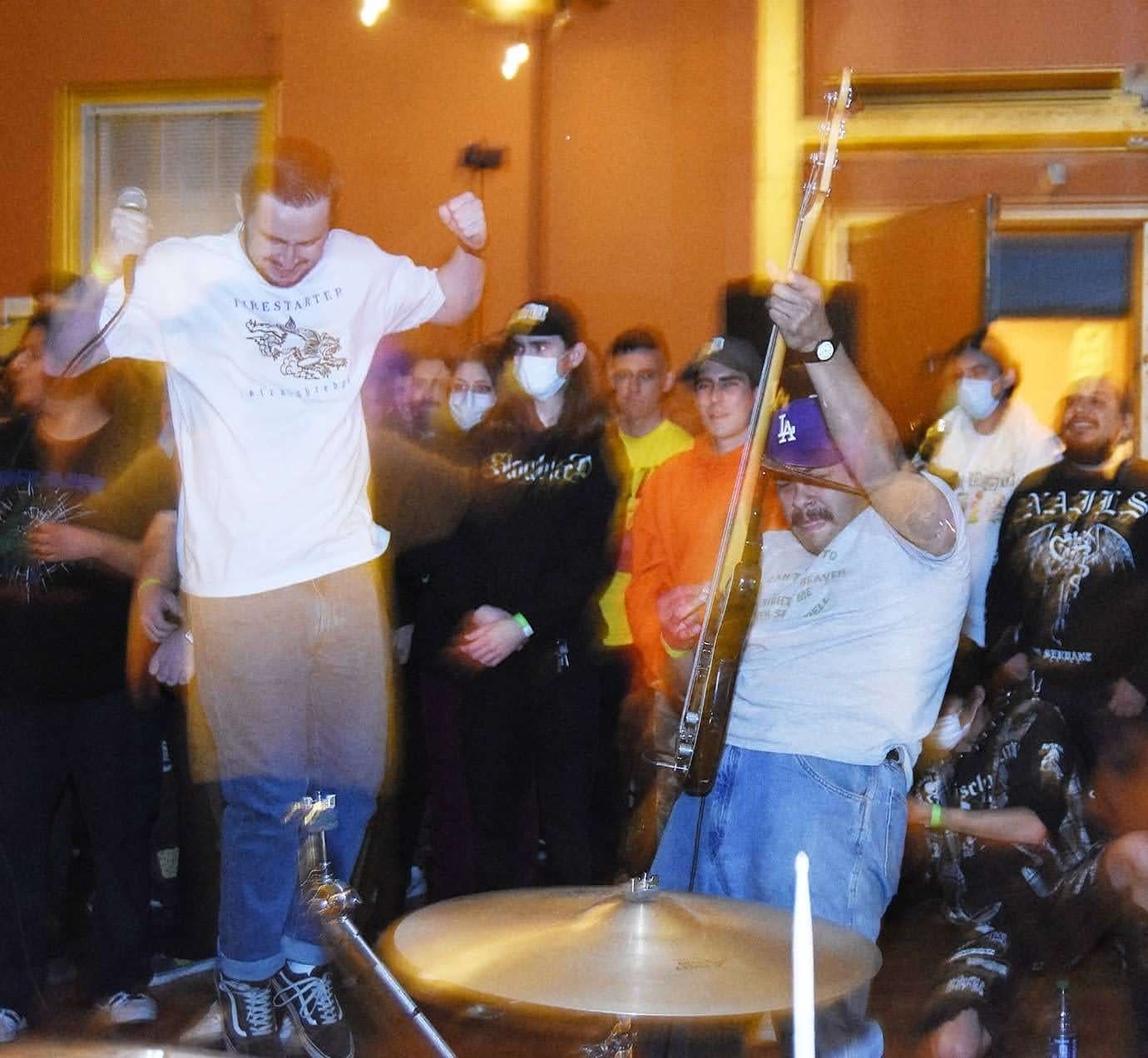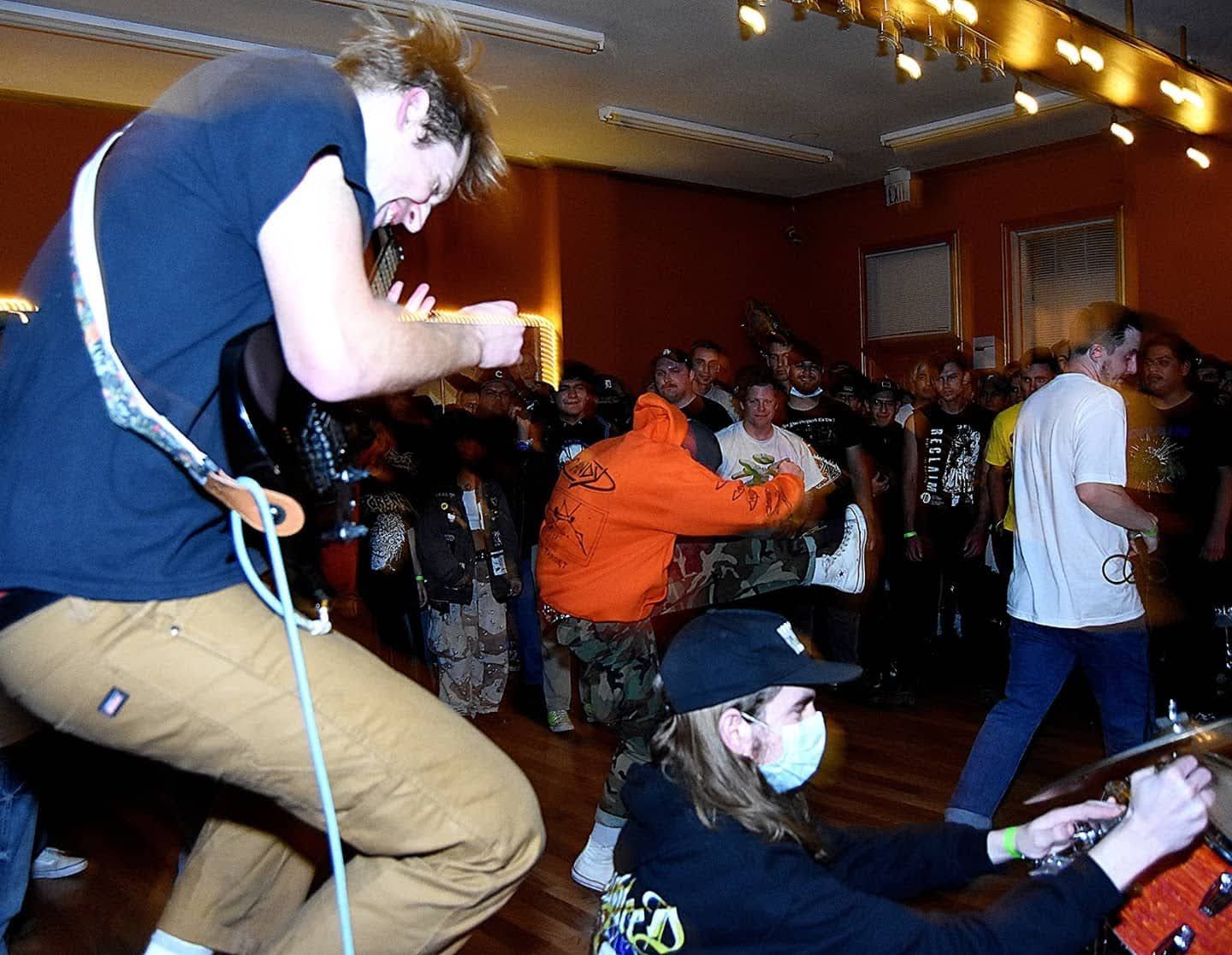 In Time photos by Raymond Camacho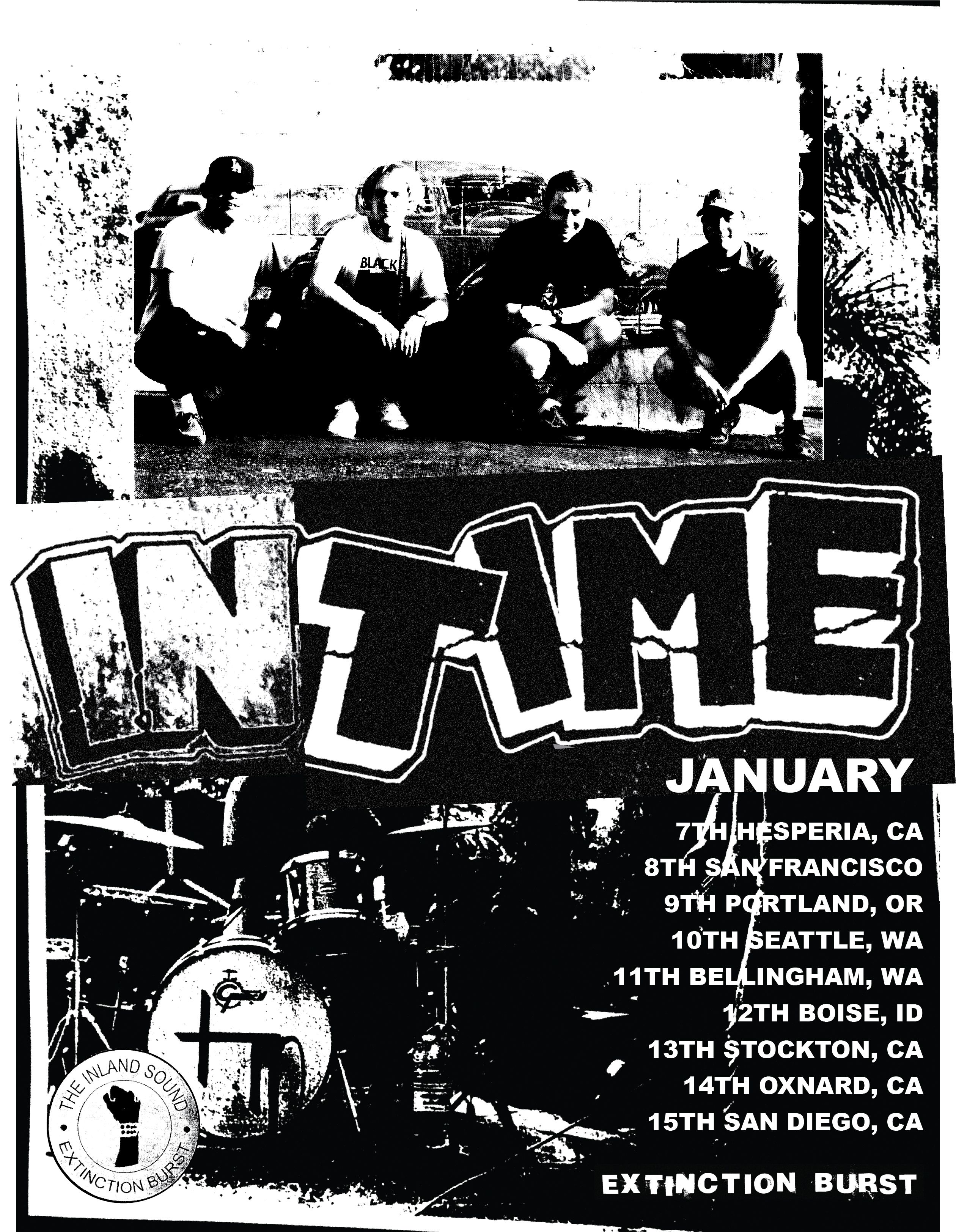 Recently, we were invited on the Powerline podcast and got to talk to Michael Doyle about the label and what the punk/hardcore community is like in the High Desert.  You can listen on Apple or Spotify
Lastly, we want to thank you for another year of support.  We really hope we were able to provide you with good quality releases! We have a lot of projects and collaborations for 2022 and we will also be vending on 1/8/2022 in Los Angeles (more news on that very soon). 
Here is just some of what we have planned!   Take care of each other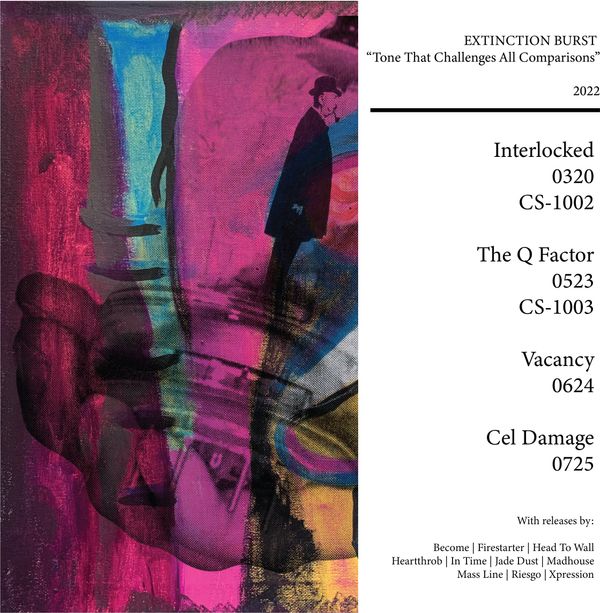 EXTINCTION BURST P.O. Box 1775 Victorville, CA 92393
Page Photographs: Connor O'Barr, Julio Chavez, Raymon Ruiz, Ron Perez
Page Videos: Julio Chavez, Taylor Soul
*If you run a radio show or a podcast and would like to play any EB releases, please get in touch